What's Your Story with Noah Elliott
Podcast: Play in new window | Download (Duration: 1:04:15 — 49.4MB)
Subscribe: Apple Podcasts | RSS | More
2x Paralympic Medalist, Father, and Cancer Survivor-Noah Elliott
Wow! Do you need some inspiration? Make sure you listen in today! Noah Elliott shares the journey he has been on since the age of 15, and how he went from becoming a teen father to cancer diagnoses to 2x Olympic medalist!  I mean, WOW!!!
2022 Winter Olympics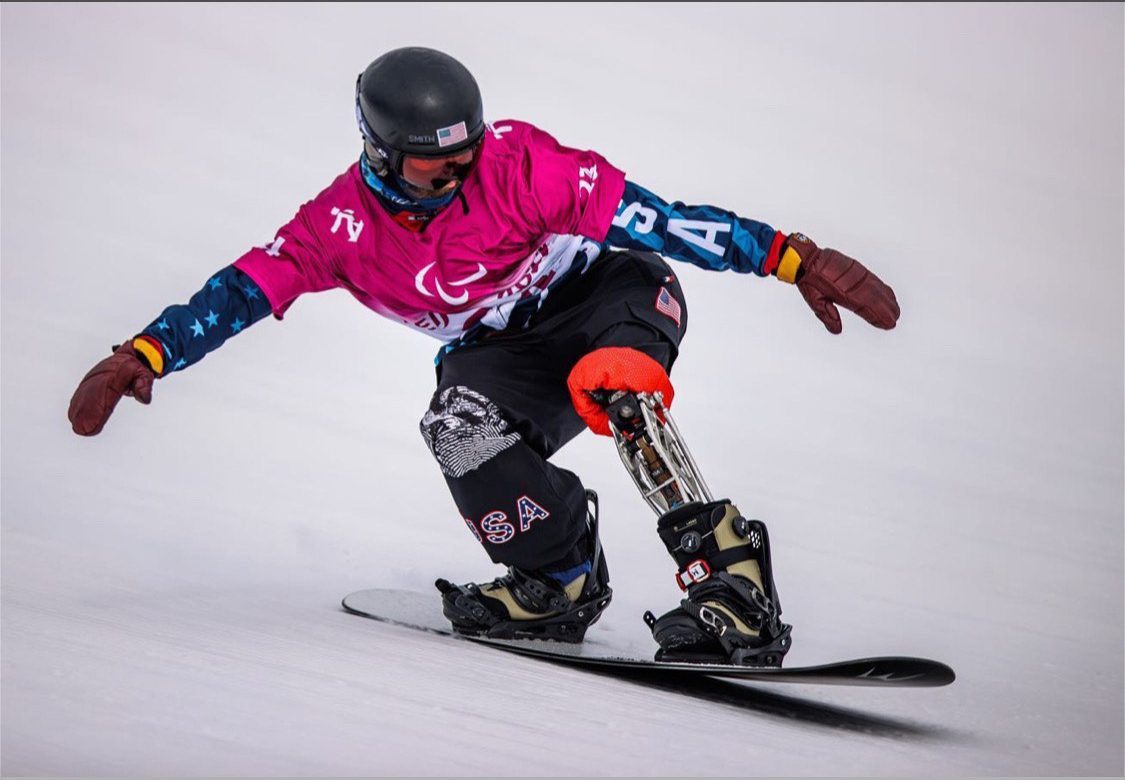 Noah doing what he does!
Doing what he loves and his personality shines through the heaviest of winter clothing!😎
I am honored to call him a friend and am inspired beyond words at the grit and determination he has shown throughout his young life.
If you are struggling in your own journey and find it hard to be positive then consider this interview a huge dose of positivity made just for you.
Noah's story will inspire, empower and lift you up.
Remember, we all go through hard times and Noah is just a person, like you and me. Listen and see if you can hear what makes him stand out from the crowd. Listen and hear what took him from what could have been a life of impossibilities to him doing the impossible.
See what you can learn from this interview, and the others from the past month, that set these individuals with limb loss/limb difference apart from the crowd. What do they have that you can adopt and use to achieve your goals. Remember, anything is possible with the right mindset, attitude, and faith in yourself.
Remember to like, subscribe and share so you don't miss an episode!
I hope you enjoy this interview as much as I did.
And as always:
Be Healthy,
Be Happy,
Be YOU!!!
Much love,
Angie