Bouncing Back with Coach Dar
Podcast: Play in new window | Download (Duration: 59:00 — 45.1MB)
Subscribe: Apple Podcasts | RSS | More
We all have roadblocks and circumstances that come out of nowhere and try to derail our lives.
These moments, or set backs, can do one of two things to us:
They can disable us, or they can challenge us to grow.
Set backs can become set ups for the next big thing in your life!
Are you feeling stuck, frustrated, alone, or defeated? Today I am excited for you all to join in my interview with Coach Dar, a  world renowned mental skills coach for many professional athletes and Fortune 100 companies, helping them to awaken greatness within and change their perspective so they can get out of their own way.
Coach Dar has also just published her first book titled, "The Art of Bouncing Back", a great metaphor for life, right?
She speaks from a place of experience as she delves into the setbacks she's had in her own life.  These "moments" could have easily destroyed the person she is, but instead they have set her up and placed her where she was meant to be, helping thousands of people, of all walks of life, achieve greatness despite their situations.  Through the tools she speaks of in her book and with us today, you too can unleash greatness and live your best life.
It's time for you to Bounce Back!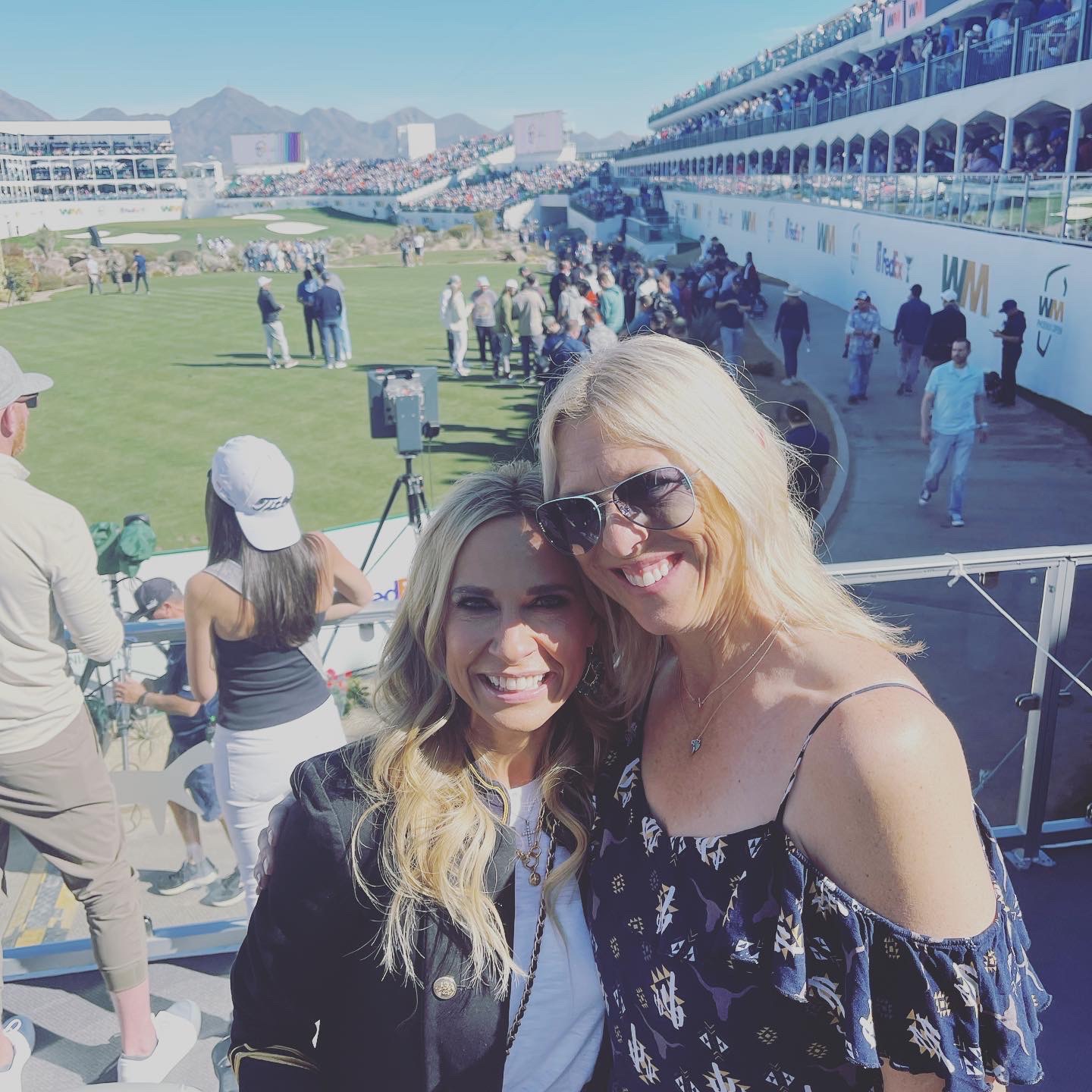 Coach Dar and yours truly
If you are struggling right now, wondering if you'll ever be able to bounce back, Coach Dar and I talk about the basic things you need to start doing right NOW, to change your mindset, and gain mental fortitude so you can move forward, and become a stronger you!
Get started today, change your thinking, practice positive affirmations, and watch yourself become the best version of you, living the life you want to live.
Thank you, Dar, for being a guest on my show. It was a real pleasure, and I am grateful to you for sharing your own personal journey so others can learn from you.
You can get Coach Dar's book, here, or wherever books are sold.
I hope you all have an amazing week, and as always,
Be Healthy,
Be Happy,
Be YOU!!!
Much love,
Angie