Podcast: Play in new window | Download (Duration: 20:48 — 21.9MB)
Subscribe: Apple Podcasts | RSS | More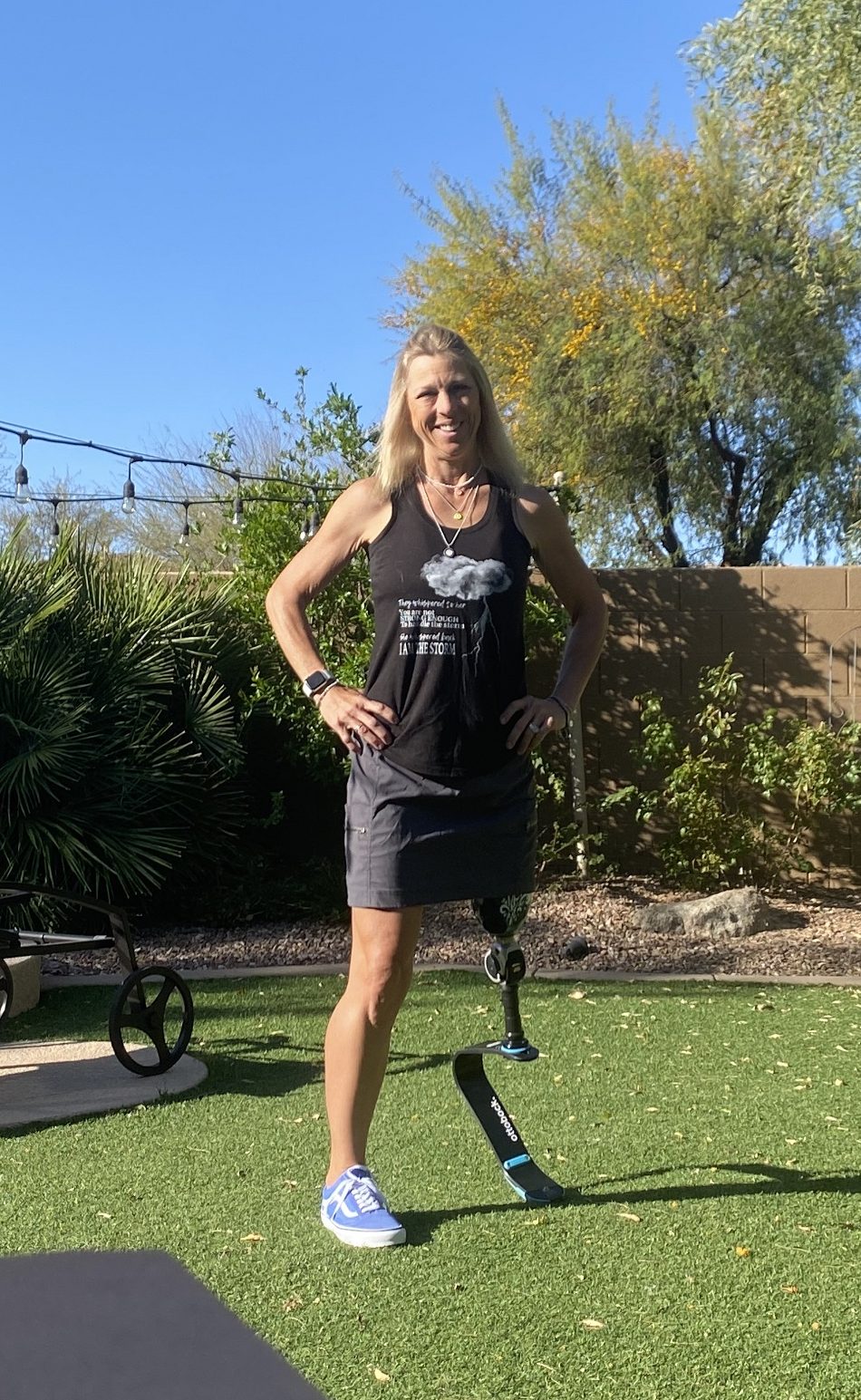 My bouncy running blade
You can do it! It's time to bounce back!
April is Limb Loss/Limb Difference Awareness month and I have a packed line up of some incredible people for you to hear from, feel motivated by, and relate to!!
Next week I am starting off this amazing event with someone who has just published her first book, who hasn't lost a limb but was dealt a rough hand, which has led her to rise up and carve out an amazing life for herself, helping other people reach their full potential.
Coach Dar, who has worked with many professional athletes, the corporate world, and now is even speaking with youth who have experienced Limb Loss just published "The Art of Bouncing Back"!
Bouncing back is April's theme on my podcast, because we've ALL been some place that we've had to make the decision to give up or bounce back, right?
Join me next week to hear Coach Dar's amazing story and some tips and techniques from her on how we can all rise up to our full potential no matter our circumstance.
Don't miss this event and April's line up!!
Make sure you subscribe so you don't miss an episode!!
Rise up, Warriors, rise up!

Grab your copy of Coach Dar's new book, "The Art of Bouncing Back", read it, take notes, and then tune in next week to hear from Coach Dar, herself.
You'll be glad you did!
Until next week and as always,
Be Healthy,
Be Happy,
Be YOU!!!
Much love,
Angie