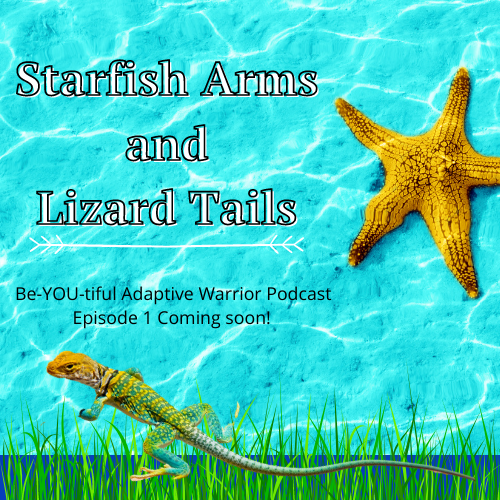 Starfish Arms and Lizard tails
New podcast episode is on it's way. In this episode I want to delve into my history up to my amputation so you can understand where my experience comes from and what I've been through. Amputation happens all the time, and for so many different reasons: accident/trauma, disease, infection, and elected.  To understand my view point and my drive- what makes me tick- you must first know who I am and what I went through. Let's call this the starting point of our relationship, our first date, in some ways. You wouldn't spend time or energy on someone you knew nothing about unless they led you to believe there was something worth getting to know. In this episode I will do just that. Time to get personal and share my story.  You will understand what makes me…. Me! And my hope is to reach you, my listener, so that you can relate to parts (or all) of my story and feel comfortable with the topics at hand and why I am sharing. I want to help others, who have struggled in life, reach their potential no matter what their circumstance. To give hope to those who feel they have none and to show you how to stand strong and live your best life through the ups and downs, and ins and outs of my journey.
Fasten your seatbelts as we jump into my pre-amputation life- it was a wild ride for about 6 years!