You Don't Know What You Have Until It's Gone
Podcast: Play in new window | Download (Duration: 44:17 — 44.6MB)
Subscribe: Apple Podcasts | RSS | More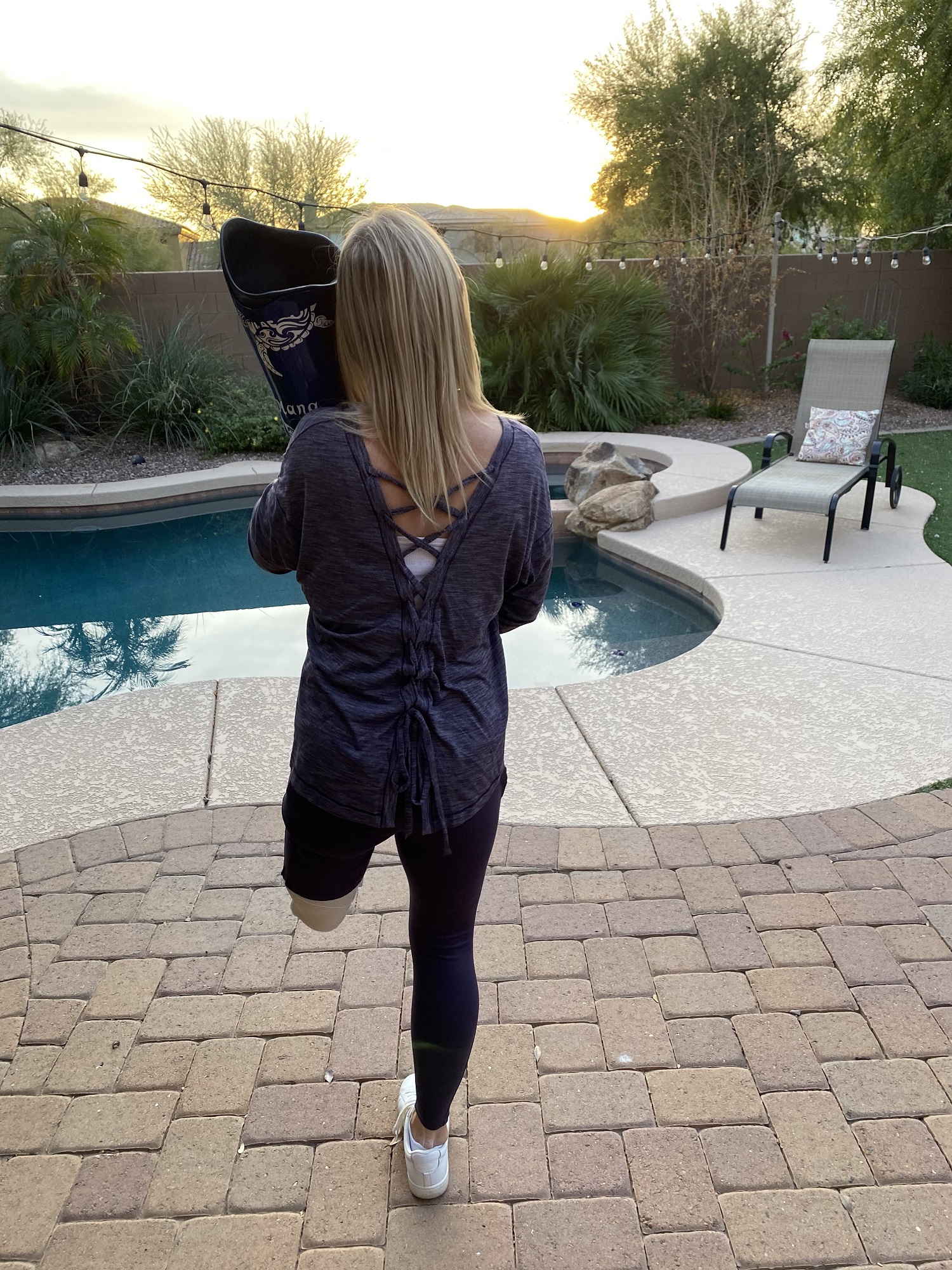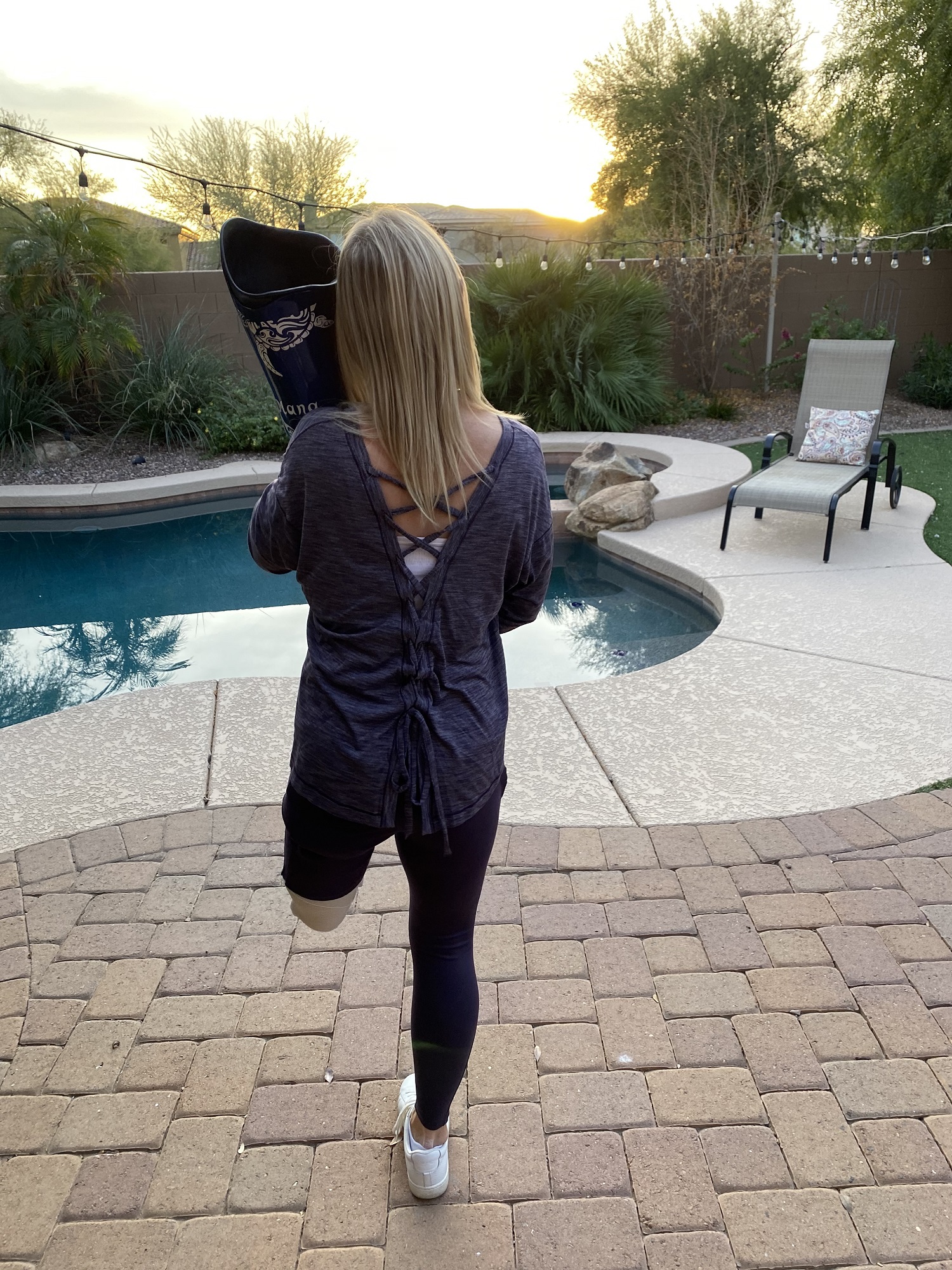 I love my leg, what can I say. But it's a love/hate relationship the first week of having a new socket put on. Like a new pair of shoes that need to broken in before you run a marathon, a new socket- even made perfectly for your limb- has it's own personality that you need to get use to. It will hit your thigh differently, rub your groin raw, bump the end of your limb til it bruises, and then…. after some perseverance, patience and a glass of wine (or two), you hit your stride with your new friend and all is right with the world!😉
But at first you may be reluctant to change, frustrated to tears, because yet again, you must endure what you thought you were done with. It's hard to face the music when you know what's going to happen…AGAIN. There's just no escaping that reality, but you must push through, because the gains to be made and the reward to getting through that first week, or so, is amazing!
You CAN do it.
Pick your chin up, put your leg on, and dance!!!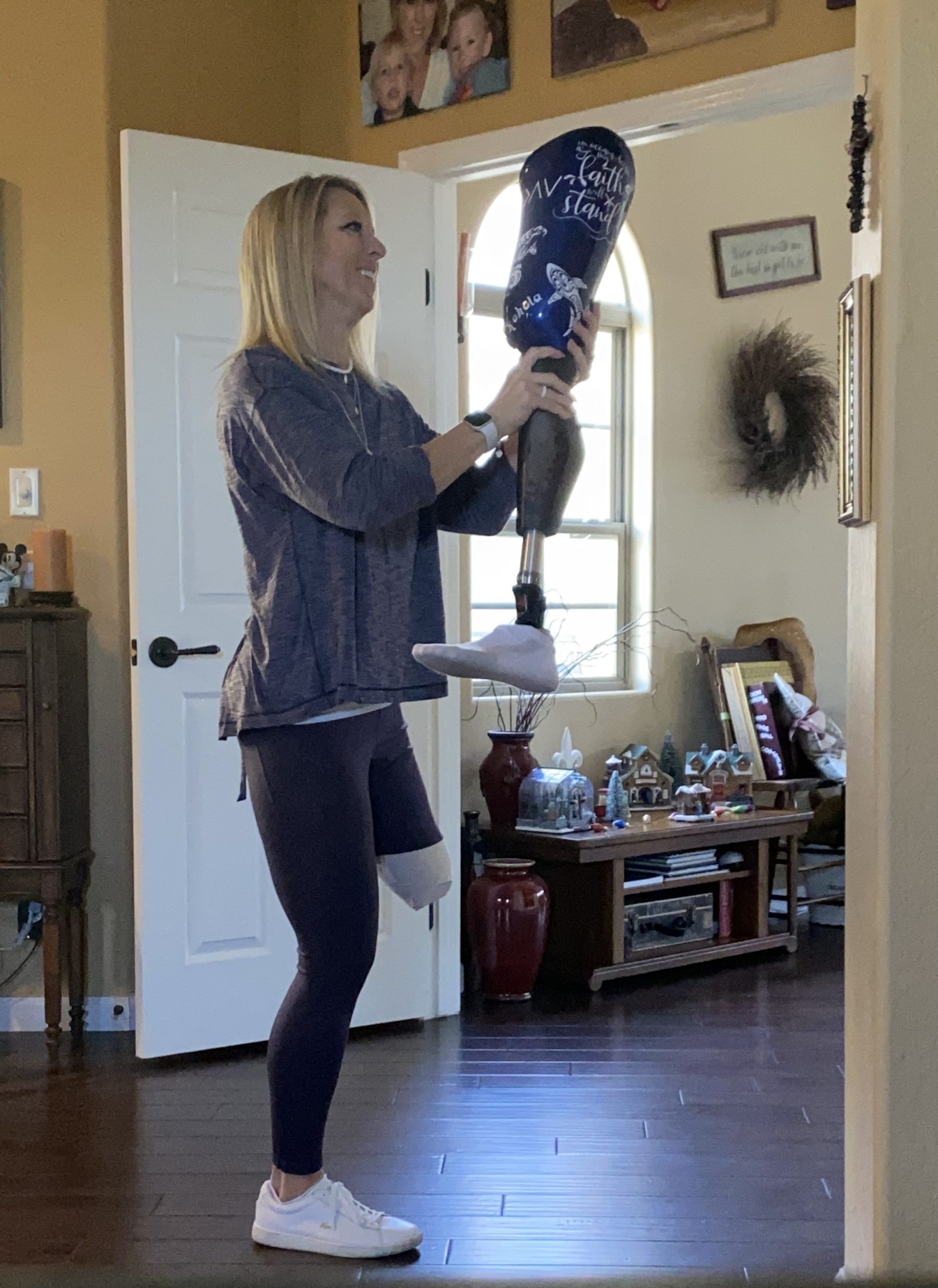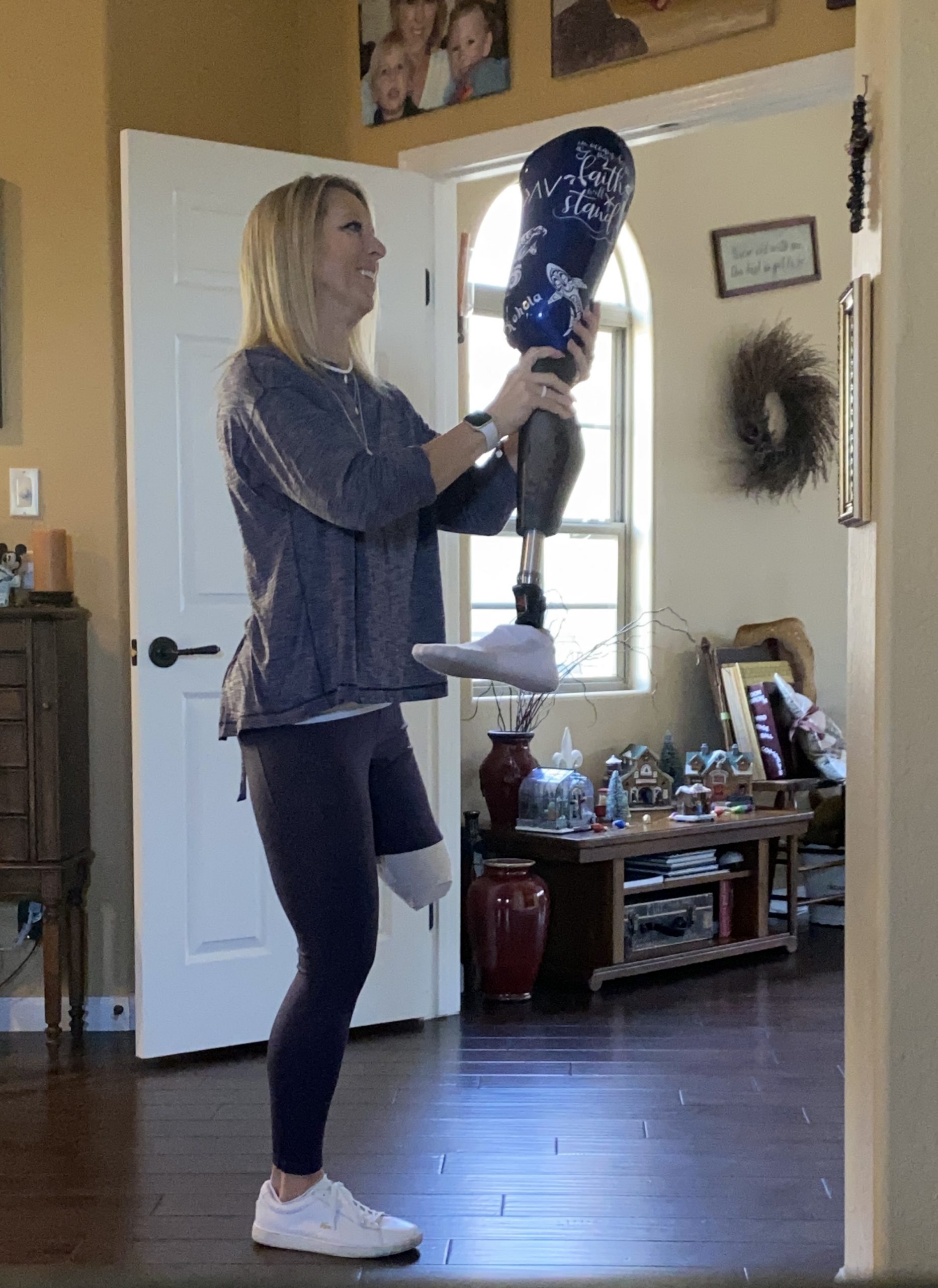 Dance like no one is looking,
Sing like no one is listening,
Live like each day is your last!
Will it be easy, no! But nothing ever great came easy.
Strive for greatness each day. Each day, make your mark, set a goal, live your life.
If you must, do things that will distract you from the moments of pain, I do. I stay really busy! Sitting down and reading a book does not distract me, activity does. Shopping, cleaning, working out, playing with my dog, asking a friend out for coffee. Somedays we just need a distraction while we break in the new fit. That's ok. Your goal is to get comfortable in it and the only way to find comfort is by wearing it and pushing through some pain of newness.
Please, though, know your body. What works for me may not work for you. Listen to your doctor, prosthetist, or PT-whom you trust. Let them guide you when you don't feel confident or strong enough.


Today's Call to Action was brought on by the tragedy of the loss of a friend.
*Embrace someone you love today, and tell them you love them!
*Be gracious and kind to those around you, even the ones who are mean or angry, we are all fighting a battle.
*Reach out to a long lost friend or relative, or someone who you sense has withdrawn and become distant. It isn't about you, they may be fighting a battle you have no idea about and they could probably use a friend. Someone willing to see them for who they are in their heart and not how they have been acting.
Above all else, love one another. We each have our moments, our battles, our valleys. Love always wins!
Please don't forget to subscribe to my website and podcast so you don't miss an episode! Next week I will have my prosthetist, Randy West, on the show talking about how to know what's working and when to move on!
Until next time,
Be Healthy,
Be Happy,
Be YOU!
Much love and admiration,
Angie