Healing From the Inside Out Part 2
Podcast: Play in new window | Download (Duration: 39:20 — 30.2MB)
Subscribe: Apple Podcasts | RSS | More
Forgiveness and Grace
No one knows what our future holds, and for sure, I never expected to become an amputee, but here I am. And quite frankly I am a better person for it, have met amazing people through it, and grown in ways I never would have if I never went through it.
I found acceptance of my circumstance BEFORE going under the knife, and that has helped me embrace, love, and move forward as an amputee, even through neurological pains, physical healing, and never-ending phantom sensations.  Not everyone gets that chance though, and I get that. Some of you went through horrific accidents, war, and illnesses like cancer or diabetes. Some of you have anger at the person or circumstances that surround you, and put you where you are today. That is understandable, but are you holding onto that anger, bitterness and resentment? If so, you are also not allowing yourself to truly heal and move on…and there is so much more out there for you. A better life, and happier place to be, healing!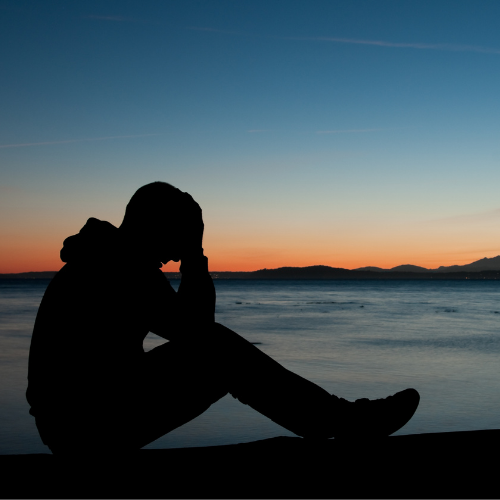 Don't let anger destroy what could be a beautiful life
I know that I can't speak to your situation, but I've had smaller issues in my life, times when people have wronged me, and I couldn't let it go. I held on to the anger, the frustration, and couldn't stop grumbling about how rude and wrong the other person was. I have had to let that go, walk away, both physically and mentally from that person and that wrongdoing, for the sake of my happiness and my family.  It's not easy, and still, to this day, I can still allow myself to go back there and remember how angry I was. But what does that accomplish? NOTHING!! It just wastes my time and energy, that's all.
Forgiveness is hard, and it takes practice. You can feel like you are over it one day, and the next day be just as angry. Allow yourself time to heal and practice forgiveness. Just don't give up, it is well worth the time and energy to forgive someone or your situation in the long run. You will find your happiness return, and an ability to live a more peaceful, centered, and happy life. When you do heal from that situation you will find that you can then begin to heal on the outside as well, and move forward in life, instead of being stuck in the past, and in anger and resentment.
Once you have decided to move forward and let go of the past, then you can truly heal. You may find that the pains you are physically or neurologically experiencing will lessen or even dissipate over time, or at least become manageable.
Trust me when I say that forgiveness and letting go of negativity is the cornerstone to feeling better and getting your life back on track. What have you got to lose? At worst, you'll stop being overcome by anger and hate, at best you can heal and start living your life again, truly living your life again, not just surviving.
Are you just surviving? It's time to start living and healing! Don't waste another moment on those negative things. Bring closure and forgiveness into your life so you can begin to heal, from the inside out!

This week's call to action will be hard for some of you. It will definitely take more than a week, but today is a stepping stone in the right direction for your well-being and happiness.
Today you begin to forgive the person, circumstance, or yourself for where you are right now. I know it's hard, but if you are listening to my podcast then I believe you want to live a better life…and this is the first step in doing that. You cannot expect to find happiness and peace amidst anger and resentment. Let it go!
Find a mantra to repeat whenever you feel the anger taking over. Even a simple: " I forgive you" that you can repeat out loud or to yourself, everytime your mind goes back to that negative space.
Don't stop! Keep repeating until you live it! Remember, our brains are powerful and will believe whatever you feed them. If you speak positive, then your brain will follow your lead.  Keep at it. Reach out to me to let me know how it's going.
It won't be easy, but good things take hard work. Your spoils await you on the other side of forgiveness.  Keep at it, I know you can do it!
It'll be well worth your time and energy now. Believe in yourself, believe in a better tomorrow! Start TODAY!!!
As always,
Be Healthy,
Be Happy,
Be YOU!!!
Much love,
Angie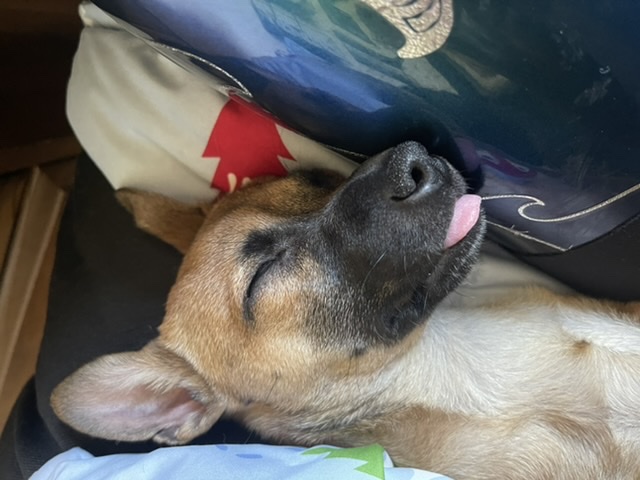 A little puppy humor for you🐶