Podcast: Play in new window | Download (Duration: 39:27 — 42.8MB)
Subscribe: Apple Podcasts | RSS | More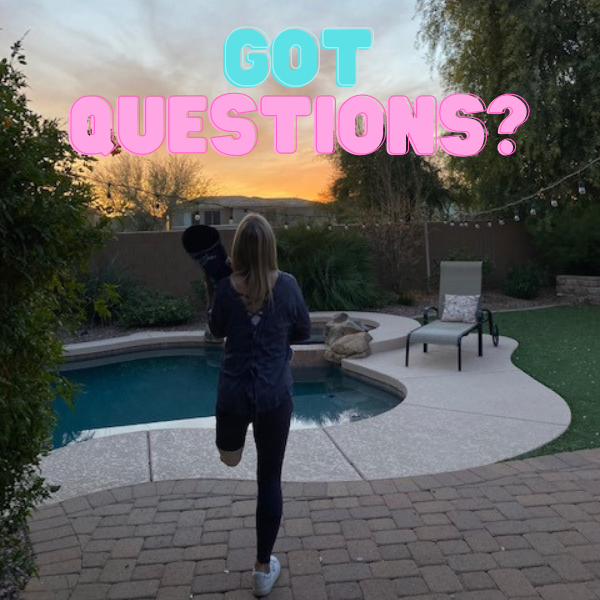 Some people might tell you it's impolite to ask amputees questions, or rude to allow your kiddos to stare or question why an amputee is the way they are but I will tell you that I love sharing my story and informing people about "life as an amputee".  If we can inform, then we are educating. When people are educated about something they can have compassion, sympathy/empathy, and be better able to help in ways they never could if they didn't understand.
I know not all amputees feel the same way I do, and that's ok. We all have our journey to travel and for some it's been tragic and hard to cope with the circumstance.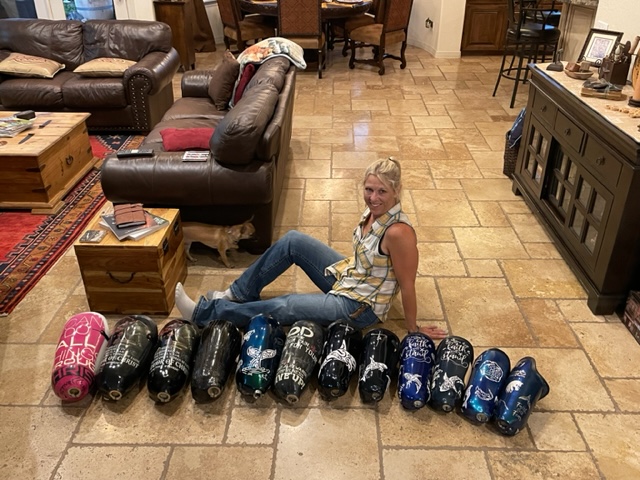 Life of an amputee. Getting the right fit. The never-ending battle!
I'd tell you, don't be afraid to politely ask those who invite you in with eye contact and a smile. For some amputees healing takes place the more they talk about it. For others, it's just too hard to relive. Read the person, be polite in your approach. Not all amputees are dealing well with being an amputee and talking to strangers feels like an invasion of a private, mentally exhausting battle that rages within.
On the whole, though, I believe most people who you'd see out an about as amputees are more than willing to share.
Also, if your child points and stares it's ok, they are curious and innocent. They shouldn't be afraid to ask, and I will usually smile and ask if they think I look like a robot or superhero. Some even like to touch my prosthetic, and I oblige.  Start them young on showing care and curiosity, allow them a chance to understand and sympathize with someone else's plight. They'll be better off for that and that may lead them into becoming future inventors of better prosthesis or interested in becoming a prosthetist.
Don't be afraid to ask, you never know what you might learn and how you could help someone by allowing them to open up.

For those of you who:
*May have an amputation in the future,
*May know someone who is going through amputation, or
*Are just curious,
If you see someone who is an amputee, don't be afraid to ask questions.  You may be surprised at their attitude on sharing. I'd say more of us don't mind answering curious, polite questions about being an amputee. Just remember to be polite and not aggressive. For some people, their circumstance can be a very horrific memory, be kind and show compassion for what they might have gone through.
Reach out to other amputees, if you are on the verge of going through it yourself, talk to prosthetists, and also see if they have people willing to do peer to peer meetups so you can get comfortable with your impending situation.
Questions lead to understanding and bridge the gap for us amputees, to being more mainstream and "normal" in society.  There is so much we can do now that technology has advanced so much.  Educate yourself, be kind, and go ahead and ask.
As always,
Be Healthy,
Be Happy,
Be YOU!!
Much love,
Angie
And don't forget to join me in the Magic Mind 14 day challenge!  Check out their website and 14-day challenge at:
magicmind.co/14daysofmagic
and don't forget to use my discount code: BEYOU14
Feel great, gain clarity, find all day energy to get the job done, all while saving the rainforest!!  Join today!
Final day to join is October 26.  Post your progress on social media and use #14daysofmagic for your chance to win product!!
Challenge ends November 30, so don't wait!