Podcast: Play in new window | Download (Duration: 21:28 — 22.8MB)
Subscribe: Apple Podcasts | RSS | More
Staying Healthy in the Hustle and Bustle of the Holidays
I had the distinct pleasure of getting sick recently. I haven't been sick in so long, and not once since becoming an amputee.
I was on a vacation and burning the candle at both ends. I'm sure, between being around a lot of people and lack of sleep my immune system became compromised, leading me to having tingly skin, sore muscles, nausea and sleepiness.  What I wasn't expecting was how my amputee body would react, or even THAT it would react.
Yep, you guessed it, phantom pains!!!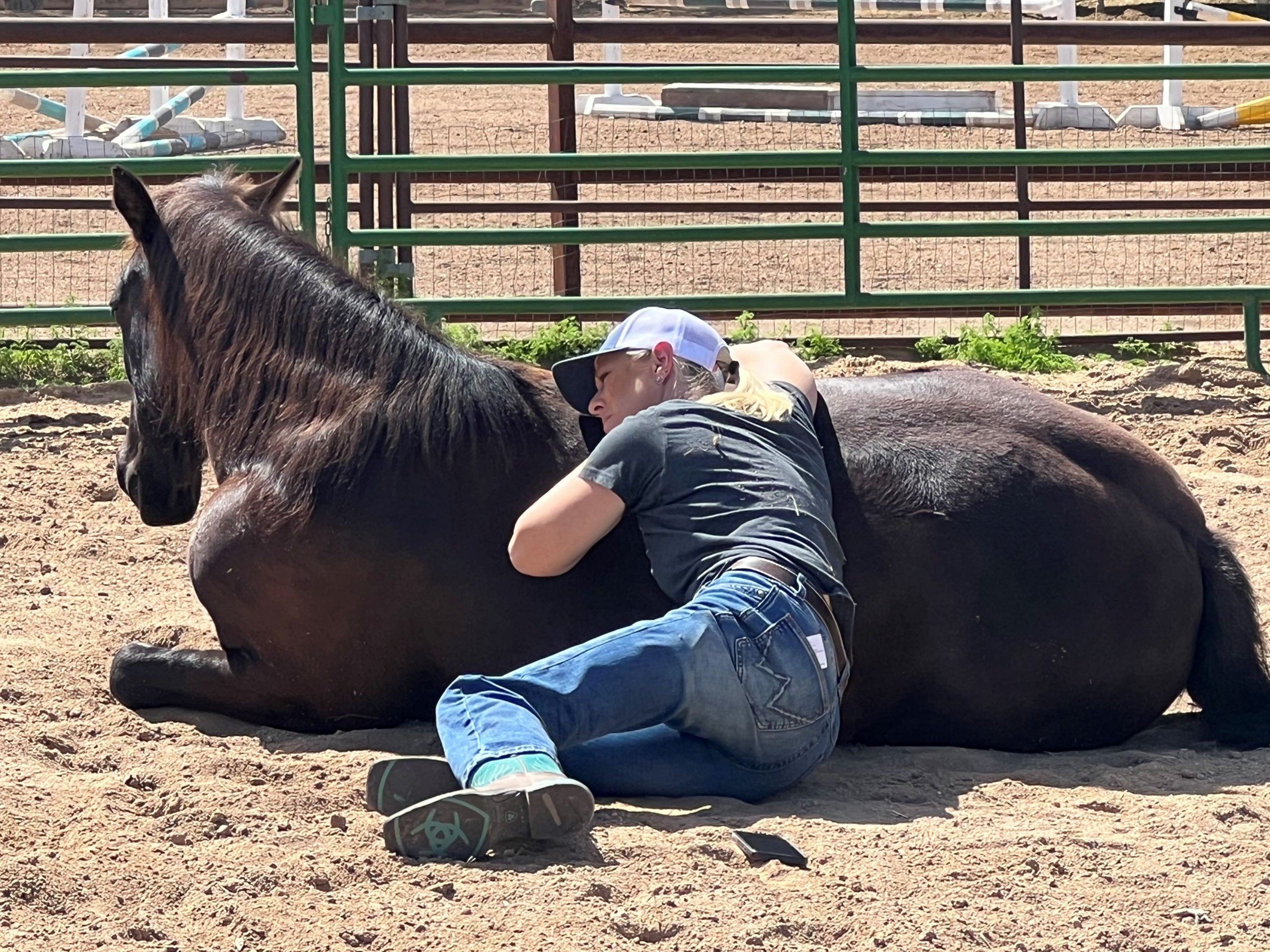 Laying with my girl when I struggle brings peace and healing.
As if all that other stuff wasn't enough to take me down, I had the distinct pleasure of experiencing phantom pains and the total discomfort that added to all the other symptoms. It was crazy, and it totally sucked!!!
Listening to my body and knowing how much I run myself into the ground during the holidays I decided I needed to make some changes and adjust my thinking and patterns.
How about you?
Are you taking care of yourself?
What are you doing to take care of yourself when you're up against a demanding schedule?
Let me help you create a positive and healthy change during this holiday season so you can be at the top of your celebration game!

Here's my challenge (AKA Call to Action):
Take time each day, from now until the end of the year, for yourself. accept my challenge from last week's podcast and take on the Fierce and On Fire Virtual Challenge- 100 miles by Dec 31.
You can walk, run, hike, bike, swim, ski, exercise, you name it, you can do it, as long as you are taking time for yourself and moving in some way or another, however you can.
Check my link in my IG bio @BAWarrior360 for how to register.
You can also check last week's podcast HERE for the link to join.
I pray you have a beautiful and blessed Thanksgiving week!
Until next week,
Be Healthy,
Be Happy,
Be YOU!!!
Much love,