Fluid, Flexible, but Ferocious
Fluid, Flexible, but Ferocious
Podcast: Play in new window | Download (Duration: 31:12 — 38.7MB)
Subscribe: Apple Podcasts | RSS | More
Managing Expectations
Sometimes we just feel like nothing is going right, we can get down on ourselves, or worse,  OTHERS, because of what we are going through.  When we expect certain things to go a certain way we can be setting ourselves up for a let down of epic proportions.  I'm not saying you shouldn't strive for your best, or to set those types of expectations/goals for yourselves. You should always work at achieving something greater than where you are at now, for example, if you want to walk to your mailbox, with your prosthetic, but have only gotten to the end of your driveway, then go for it. It's achievable but will take hard work, time, and positive attitude.  What I am referring to is how you feel in your prosthetic or what you are expecting from your prosthetist.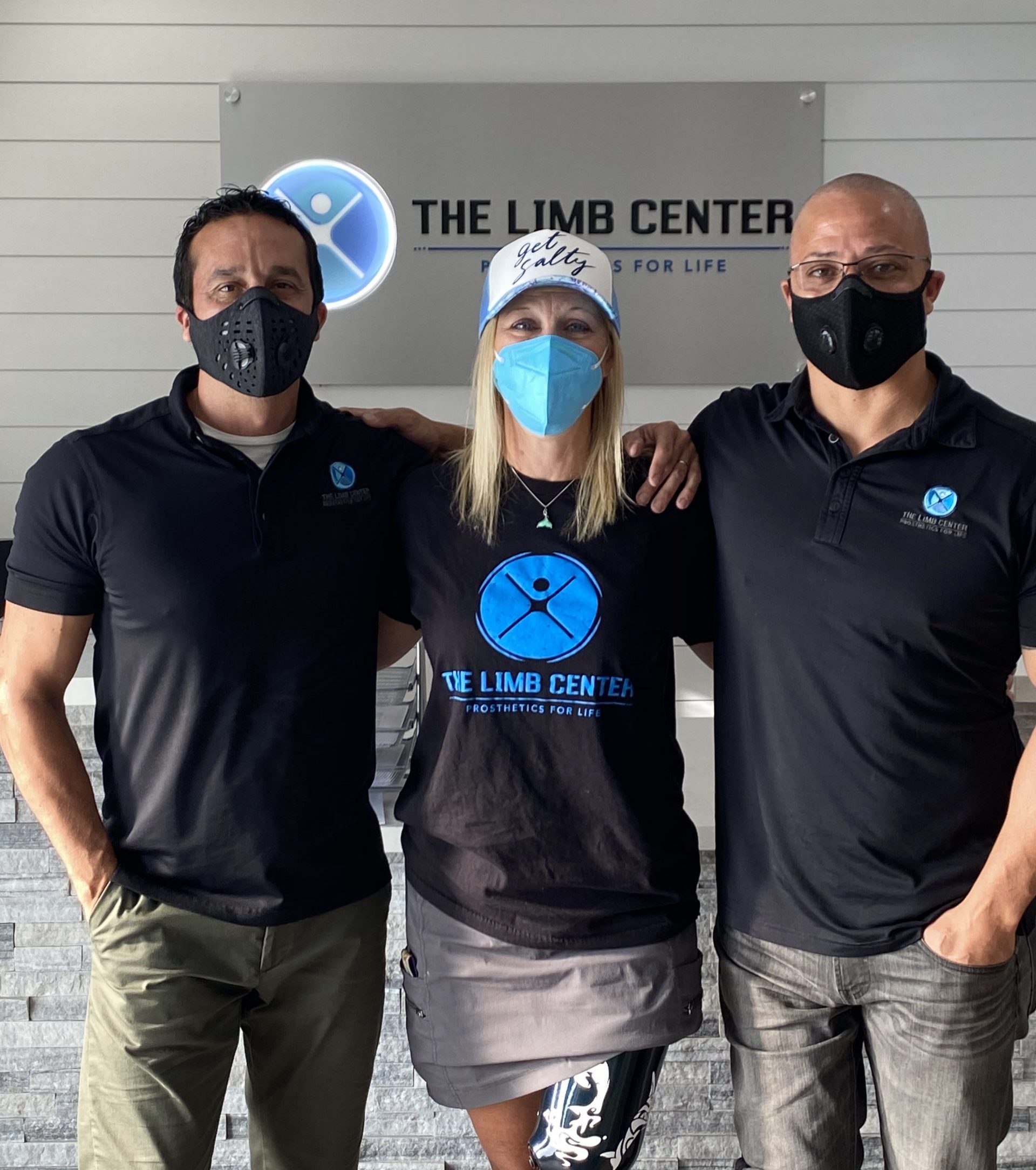 My prosthetists: Randy and David
The Limb Center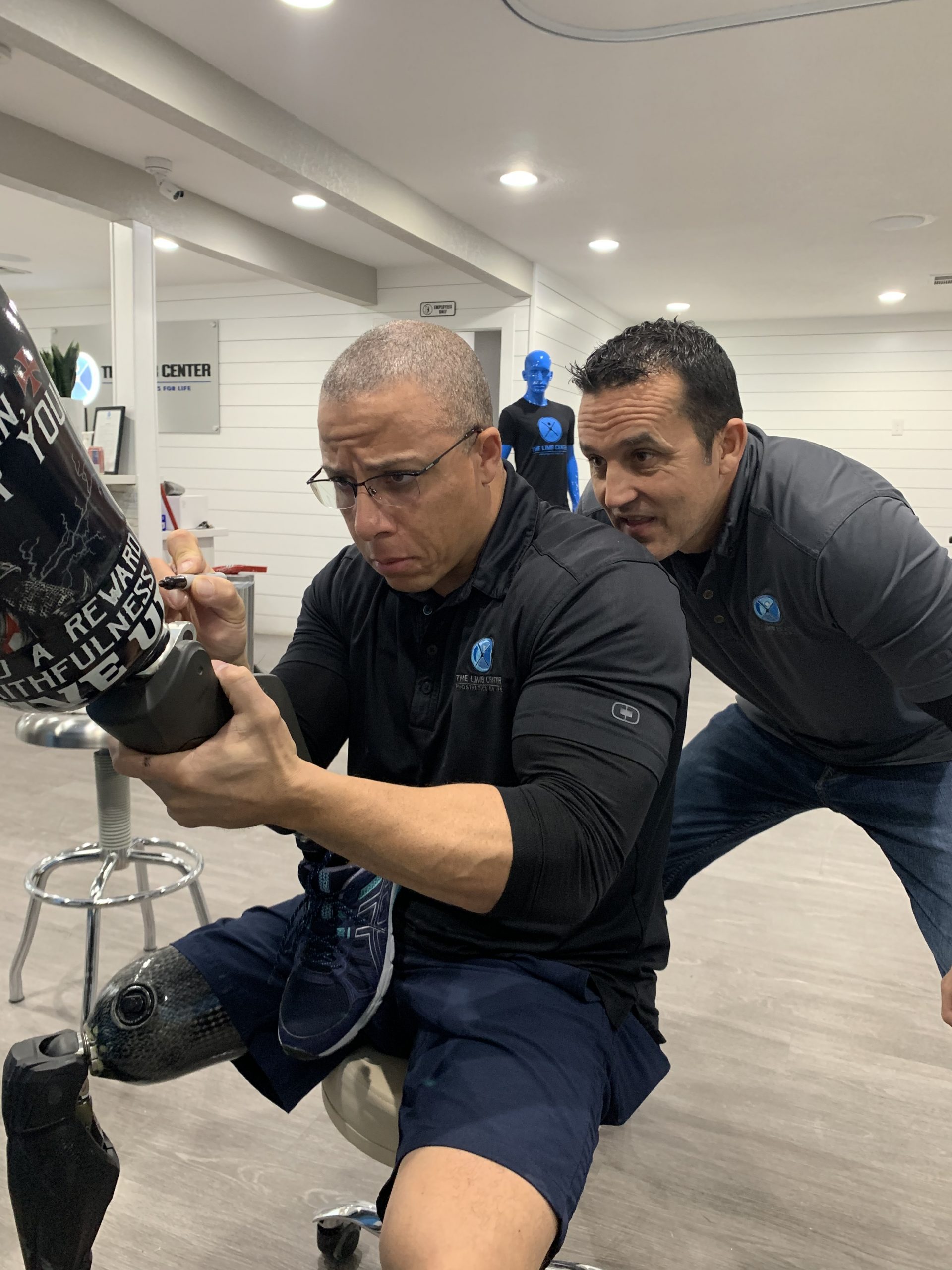 Teamwork!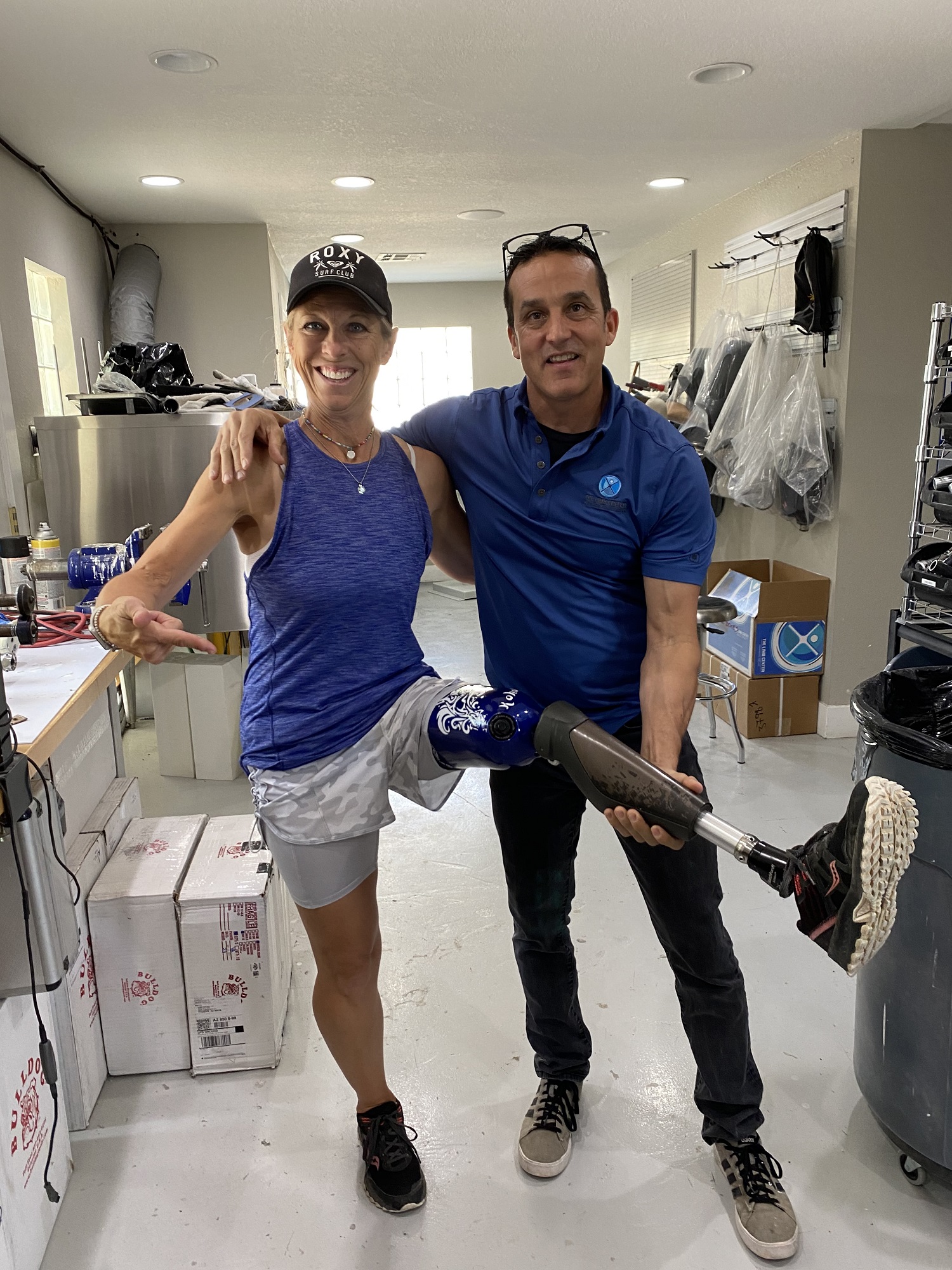 The work room where Randy does all his magic!
Be forewarned, you need to know the difference between a prosthetist who is giving his or her all to you and those who aren't. You also need to know if you are just expecting too much. Remember, you lost your limb, nothing can replace the real thing. What you ARE looking for is something that will be doable to get around on and is comfortable enough NOT to cause any other issues, such as: blisters, infection, bruising, etc.  YOU have to know the difference between when you are expecting too much or when your prosthetist isn't giving enough. And that, my friends, takes time and listening to your gut.
You can best determine if you are getting the best care possible if your questions are being addressed, your concerns are being heard, and actions are being taken to assure your best interests are being met.  If in your gut you feel you aren't being heard, or given proper time to address issues you are having, then you probably aren't in the right office.  However, you also need to understand that no practitioner is going to be able to give you 'perfect'.  There is no such thing, and you need to manage THOSE expectations and find a common ground, one where you feel good enough about your fit, and aren't in major pain.  My leg I have right now, after almost three years, feels the best….but it's not perfect.  I can deal with what I have to deal with because it's better than it's ever been.  I have to know that this is a good thing, I lowered my expectations to an 80-90% pain free, versus looking for 100% pain free.  And I'm ok with that. I am also a better, happier, thus healthier ME, because I have come to terms with not feeling perfect.
Catch my drift?
You don't need to settle, that's not what I am saying, but know the difference of getting good, quality health care versus high expectations that NO ONE could possibly supply you.
I'm the lucky one. I had an amazing doctor who directed me to two of the most kind, caring and talented prosthetists around.  They care about me, my lifestyle, and making my life the best they can give.  I ask questions, tell them my symptoms and they work with me to achieve that. I don't complain or blame them for ill-fitting sockets, I just ask for their help to make it better. I communicate clearly about what's going on and they do the rest.  We work together and make it a "give and take" relationship that works. After all, it's going to be a long ride with these guys.

Work on journaling your feeling and where you are struggling.  Try to keep track of and acknowledge the time of day, weather, and other factors that could be causing you issues. Is there a common thread? Can you work around that or fix it yourself? Is it your mindset holding you back or is it a true issue with your fit?
Practice being flexible and patient.
Understand and communicate with your practitioner about what you are going through, dealing with, and what you need. Pay attention to your body so you CAN communicate clearly.  These small things will help you give them the best shot of actually helping you, after all, you are the only one who can feel what you feel and describe what's going right and wrong. It's our job to communicate clearly and accurately so they can help us to the best of their ability.
Let go off perfection. It won't ever get there but those thoughts will make you grumpy and frustrated with everything going WRONG that you'll forget to focus on what is going right. Be positive!
You can do this, I believe in you!
Change your mindset,
Stay positive,
Find a level of comfort you CAN live with and
Get out and live your life!!!
As always,
Be Healthy,
Be Happy,
Be YOU!!!
Much love,
Angie