Roll With the Punches
Roll With the Punches
Podcast: Play in new window | Download (Duration: 37:11 — 40.7MB)
Subscribe: Apple Podcasts | RSS | More
Life is never truly easy, for anyone. Sometimes it feels like everything is going our way when out of the blue a bomb drops.
Maybe your job or family life is struggling, or maybe your health.  Then you can feel overwhelmed and defeated.
But don't fret. We all go through these moments. We all have valleys we must trudge through. What I have learned through life is that the valleys don't last forever and soon you'll be on top once again.
The problem being on top is that you never know when a valley will strike again, when you get gut punched and feel the wind knocked out of you.
If you realize that this is just how life goes, the sooner you can prepare yourself to handle those moments.
Not like you will ever be totally prepared but at least not naive to the fact that it happens. If you practice positivity, and strengthening your character, you will be better prepared for those moments. They won't control you and every aspect of your life.
Our job is to learn from them, to build up our resilience and character to better handle those situations.
As an amputee I have these moments a lot. As soon as my socket feels great, I'm out being active, life is good….. BOOM!
My socket doesn't fit anymore, it's too loose, or there's a crack that's hurting my leg, leaving painful raw spots every step throughout the day. That's when I need to dig down deep, realize that this too shall pass, and I must carry on. My family depends on me to function. I have goals I want to achieve and a life I want to live… to the fullest.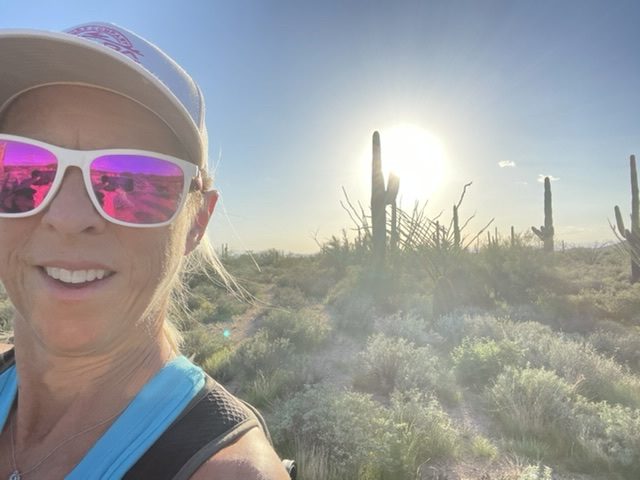 If you are struggling right now, life has served up some lemons and a swift punch to your gut, don't fret. You can get through this.
We all deal with these moments, wishing they would just pass us by, but if you can see these as learning moments, to better serve you in the future then you are on the right track. Each trial we go through breaks us down to build us back up, preparing us for the next, making us stronger.  But it's up to you to rise to that challenge, it's not just given to you. You won't just rise up because you sit around pouting about your circumstance. You rise up and build character if you FIGHT! You have to use those muscles to get back up, you need to speak positivity into your soul, you will struggle otherwise.
Take a look at today's Call to Action for steps to take to work on your resilience today.

This week I want you to prepare for the storm.
How you do it might be a little different from me, but a basic strategy is:
Use positive affirmations about myself. Post them somewhere or at least write them down. Look back at them when the going gets tough!
This week, write down a "silver lining" about each day for the next 7 days. Even in the toughest times there is good. Sometimes we have to look long and hard, but it's there. Realizing that your world isn't ending because of something bad is half the battle. If you start looking for the positive and the good in your life then you are armoring yourself for the battles that are sure to come.
I hope this helps you get through your week, and your future. Fight the good fight, Warrior! You and your family are worth it!
As always,
Be Healthy,
Be Happy,
Be YOU!!!!
Much love,
Angie