Finding Success Through Trials
Finding Success Through Trials
Podcast: Play in new window | Download (Duration: 36:11 — 38.6MB)
Subscribe: Apple Podcasts | RSS | More
Mindset Matters

So you're an amputee now. You've gotten through your surgery, and you're home. Now what?
The road is long, my friend, but doable.
You can and will survive, dare I say, you can even thrive as an amputee.
How you see your circumstance and adapt to your new way of living is up to you and based on your own mindset.
After I elected to amputate my leg, above knee, after 5 years of surgeries and a blood clot, I had no idea what I was in for, but what I did know was that I was strong, stubborn, and going to hold myself accountable to my own success (seeing as I chose this path). This is my journey and I was going to own it- the good, the bad, and the ugly of it all.
Mindset matters!
If you tell yourself you will succeed, chances are, you will.
If you tell yourself you can accomplish your goals, chances are, you will.
This is no different. Positive self-talk, self-love, and positive mindset will all come to your rescue on those hard days.
Yes, there will be hard days, weeks, and even months as you adjust to your new way of getting around. It's ok to have those emotionally bad days, just don't allow yourself to linger there. As you heal, then start the fitting process of your prosthesis, you're going to realize that the tough days are just beginning, but I know you can handle it. Why? Because you are a warrior and capable of great things!
I would tell you that I am successful at being an amputee, and living my best life. How do I gauge that? By the goals I have set for myself, achieved, and by the fact that I don't see myself as handicapped or incapable, anymore.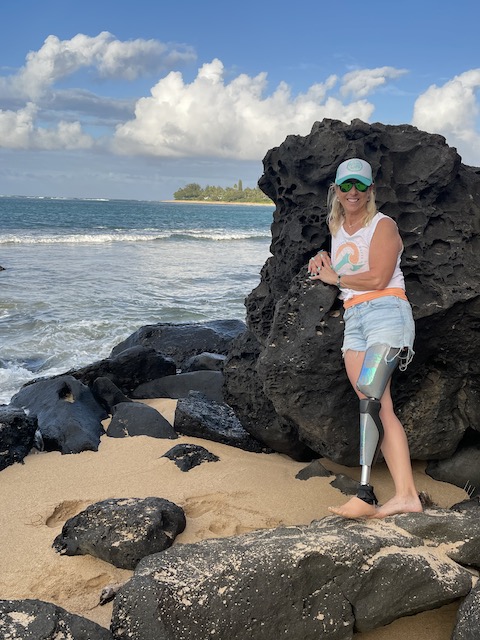 This mindset takes time, and is refined through trials. It doesn't happen overnight so don't get frustrated if you don't feel this way…yet.
Stick with positivity. Keep pushing yourself toward your goals. Never give up and one day you'll realize that you have gotten to a place where you have found joy, happiness and peace with where you are at, and living a great life. Being an amputee isn't the end of the world, nor the end of a healthy, happy life. On the contrary, you will find your new journey very rewarding once you grasp what makes it tick.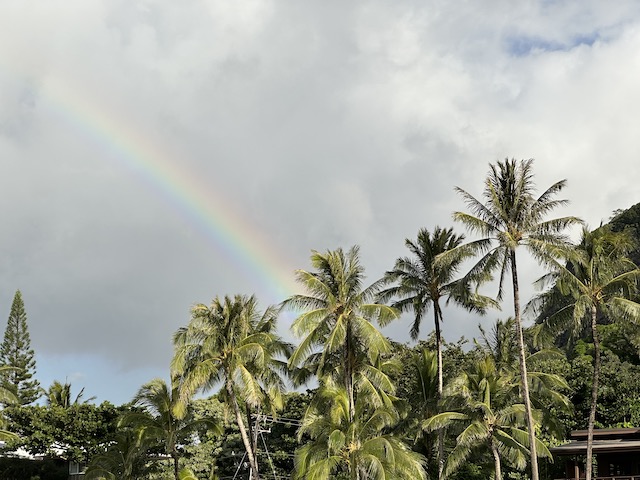 Find Your Rainbow
Nothing worth achieving happens quickly, remember that. We must fight the battles, learn to pick ourselves up, and to try, try again. These moments that try to take us down are the precise moments we need to experience so we can become stronger and learn how to manage them in the future.

I'd say that 75% of my Call to Actions revolve around goal setting, and this one is no different.
You must find it in your to dream and write down the things you hope to accomplish as an amputee.
Don't limit yourself, just write!
List as many things as you can that you'd love to accomplish.
At first they may be as simple as wearing your prosthesis a little longer each day, or not taking it off when you get fatigued. Then you'll start dreaming of taking walks again with your dog or family.
Mine got as big as learning to surf for the first time ever. HEY, why not??? right?!?!
Write them all down, now figure out what is attainable at the stage you are at and set that as priority number 1. Create steps to that goal, how will you achieve it. and then get after it!
Don't wait until Monday, or after this holiday nor that holiday, START TODAY!! Today is as good a day as any. and the sooner you start the sooner you'll achieve your goals.
You are a warrior and capable of more than you may believe. You are resilient and an overcomer!
Best wishes on your goal setting!
And until next week, as always,
Be Healthy,
Be Happy,
Be YOU!!
Much love,
Angie