Shop Talk with Randy West
Shop Talk with Randy West
Podcast: Play in new window | Download (Duration: 54:02 — 43.4MB)
Subscribe: Apple Podcasts | RSS | More
How about that fit, though?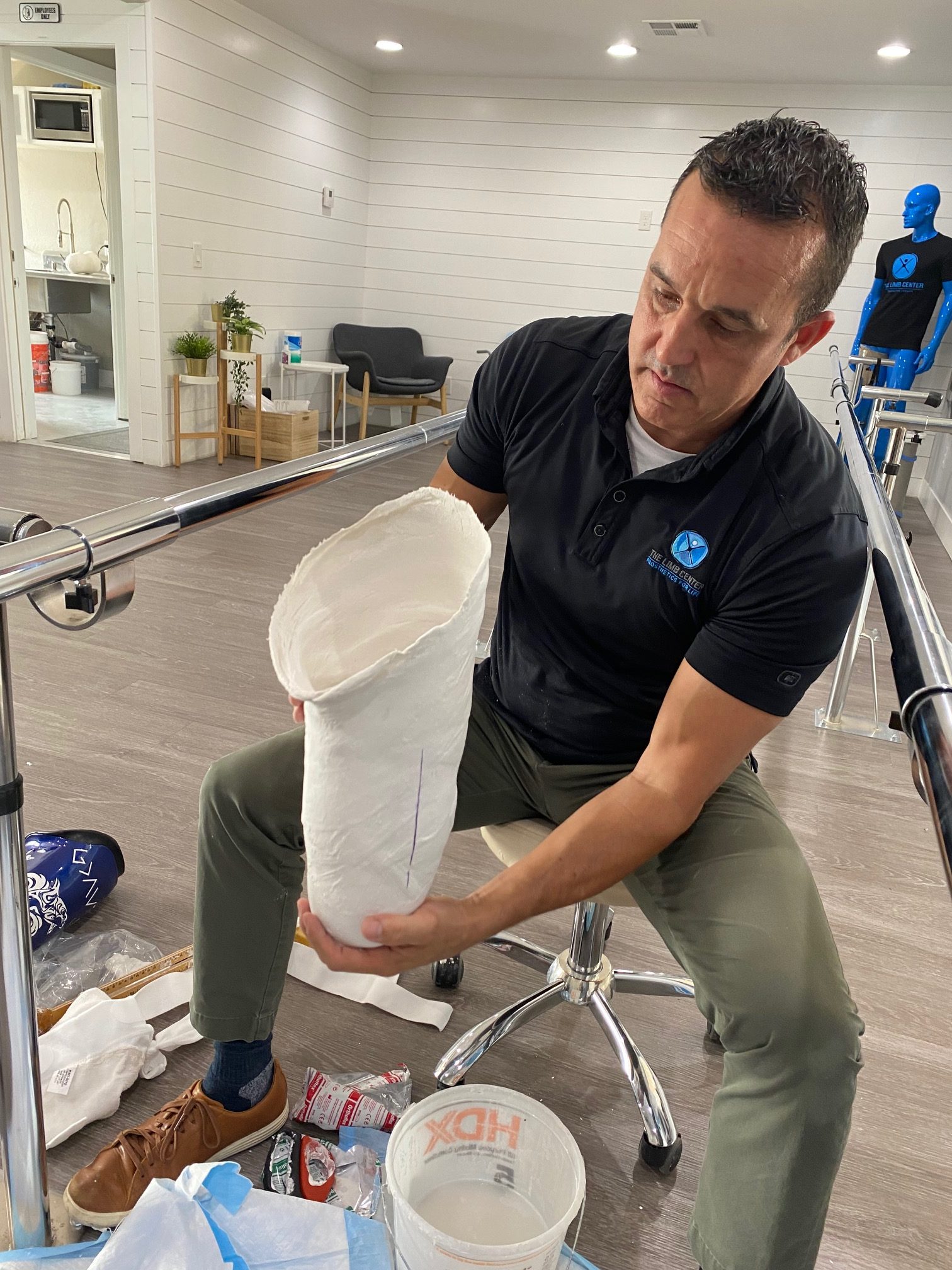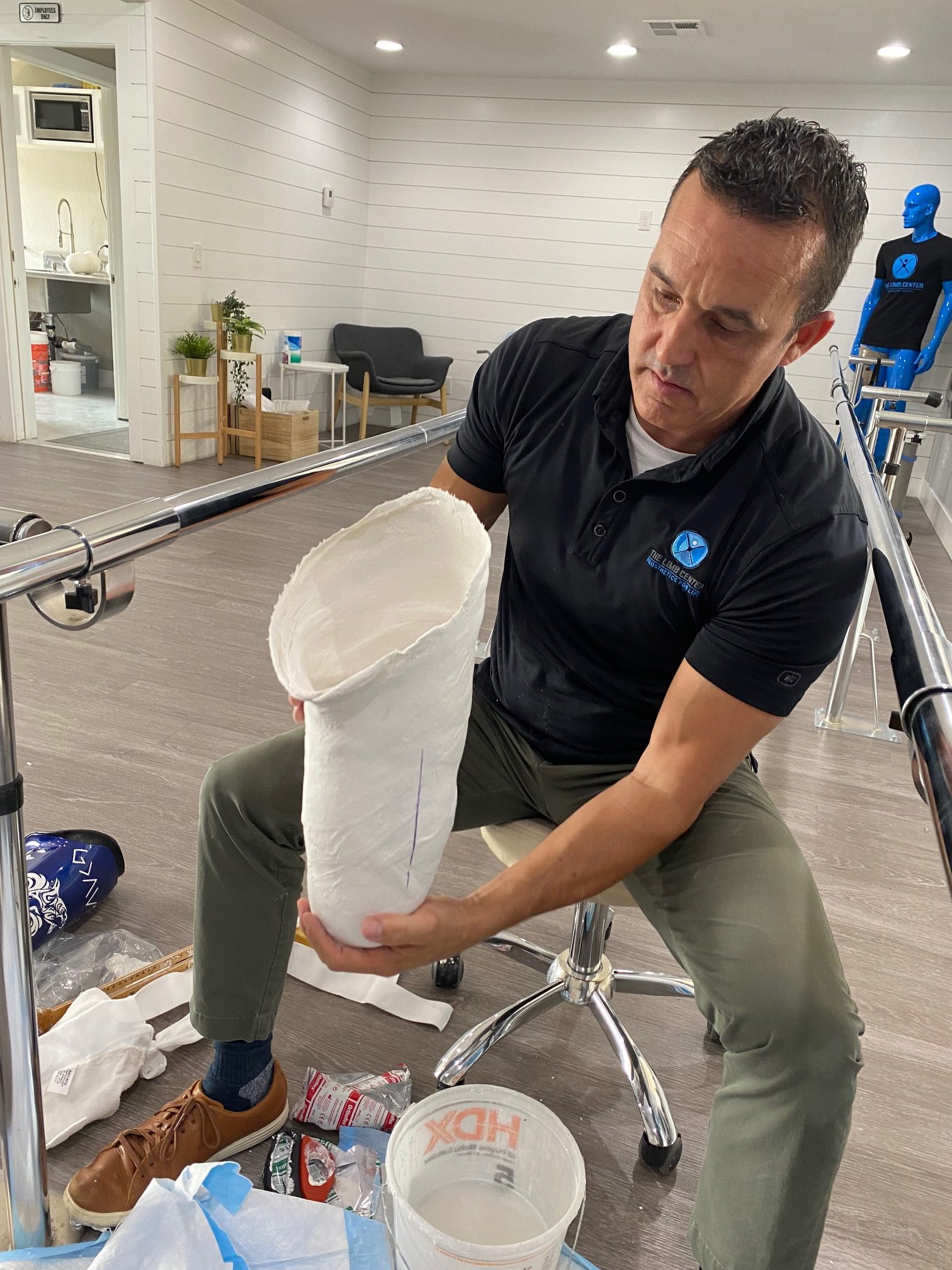 Randy, my prosthetist, with the cast of my residual limb
This is the first step, for some prosthetists, when it comes to making their patient's next socket. There are many steps, and it can be frustrating with how long it can take, only to realize you may need to make a bunch of corrections to the final socket over the course of the following weeks of receiving it.  It is a process, like everything in life, and can test your resolve and patience.  But  stay the course, my friend!  If you have an amazing prosthetist, like I do, then let them work their magic and make the adjustments.  It'll be a better fit in the long run and you'll be a better, well-adjusted person conquering the world once again.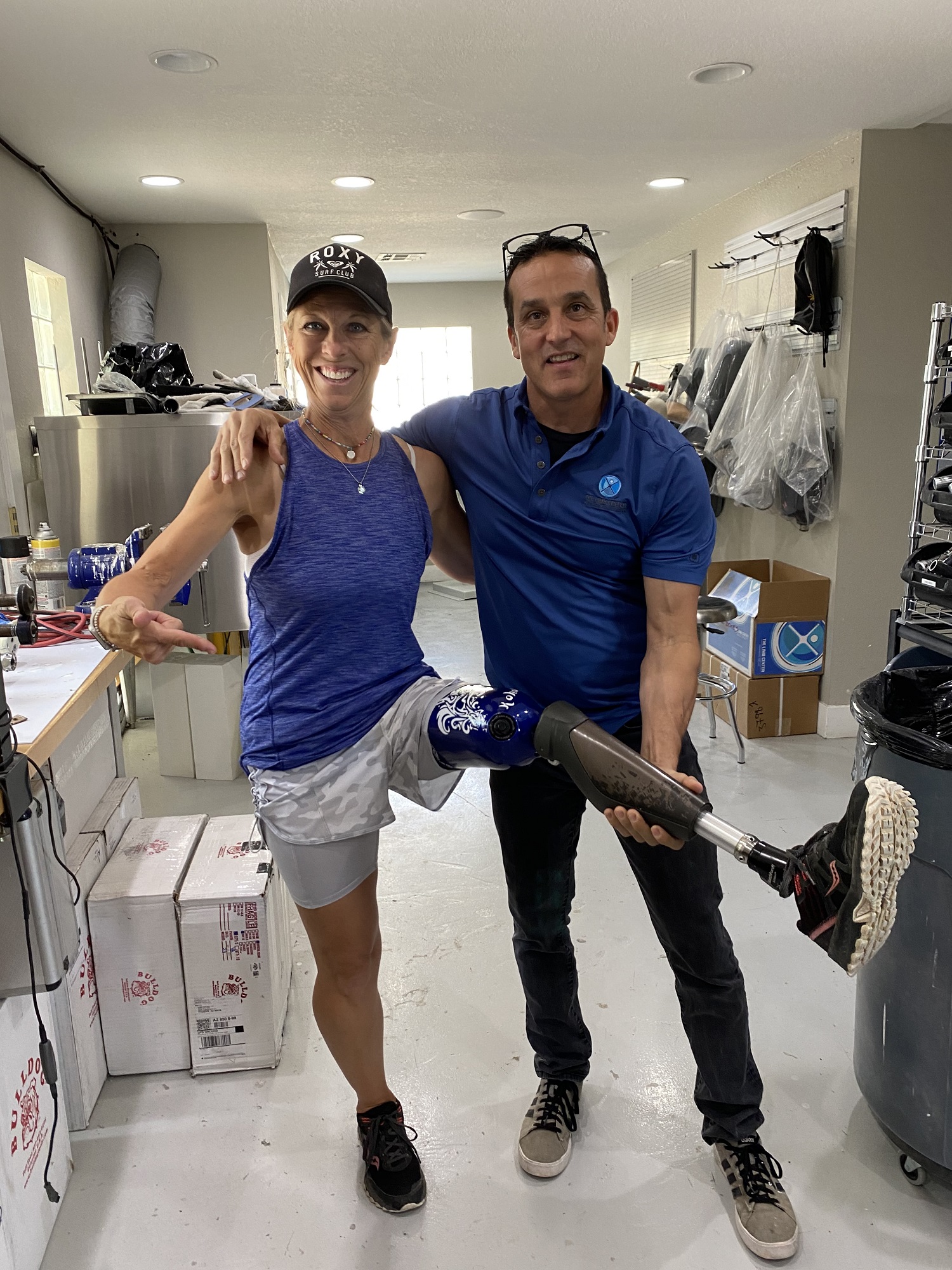 Adjustments need to be made, over and over again! Thanks, Randy!
But what if you don't feel like you're being heard or, better yet, being blamed for the fit not working for you?  That's when you may need to seek outside help and opinions….and NOT from strangers on social media but from practicing professionals.  It may take some time and effort on your part but it's ok to shop around and talk with other prosthetists. Having a new set of eyes on the issues you may be having with your fitting is your prerogative and your right.  This is YOUR life after all.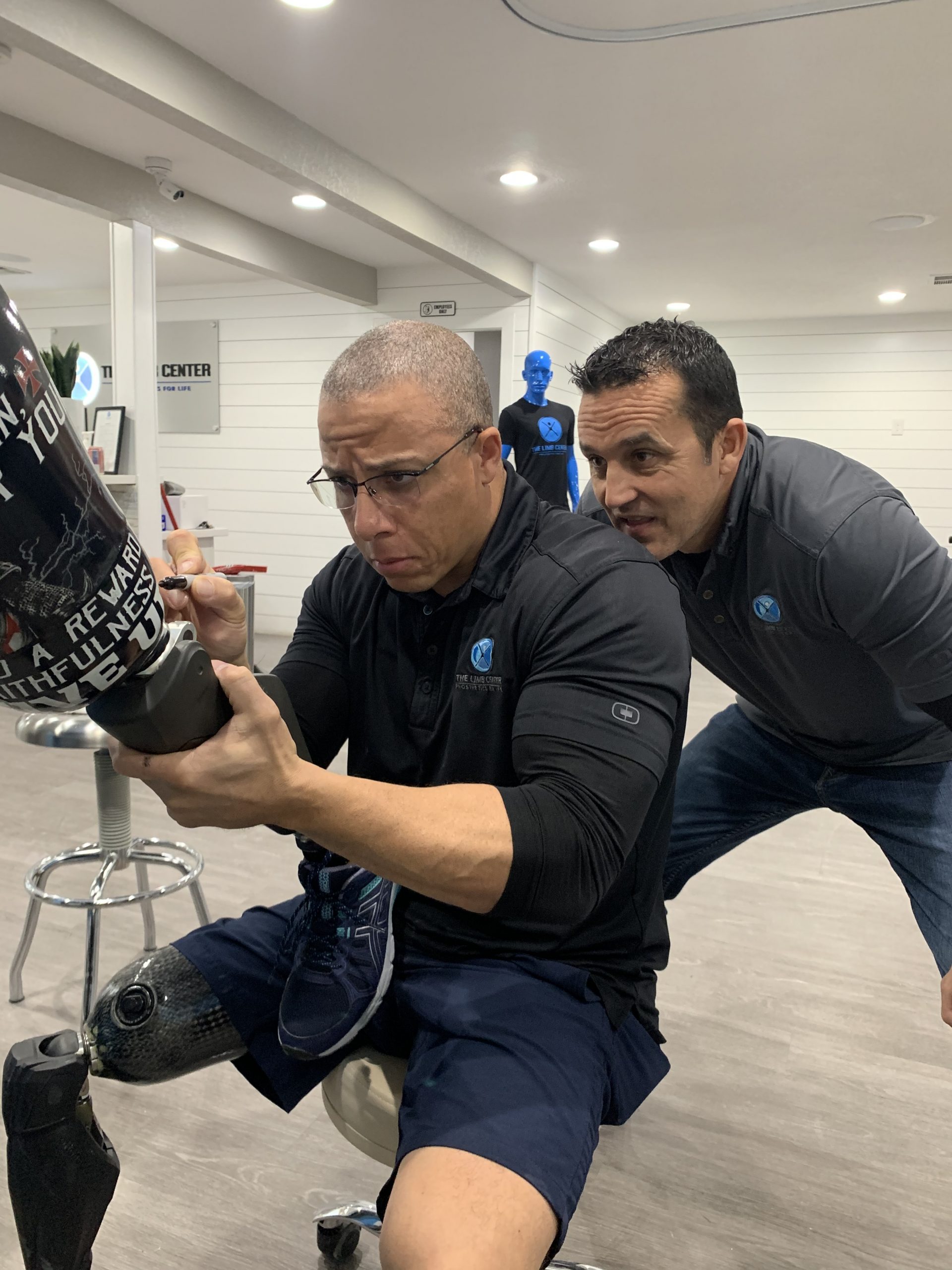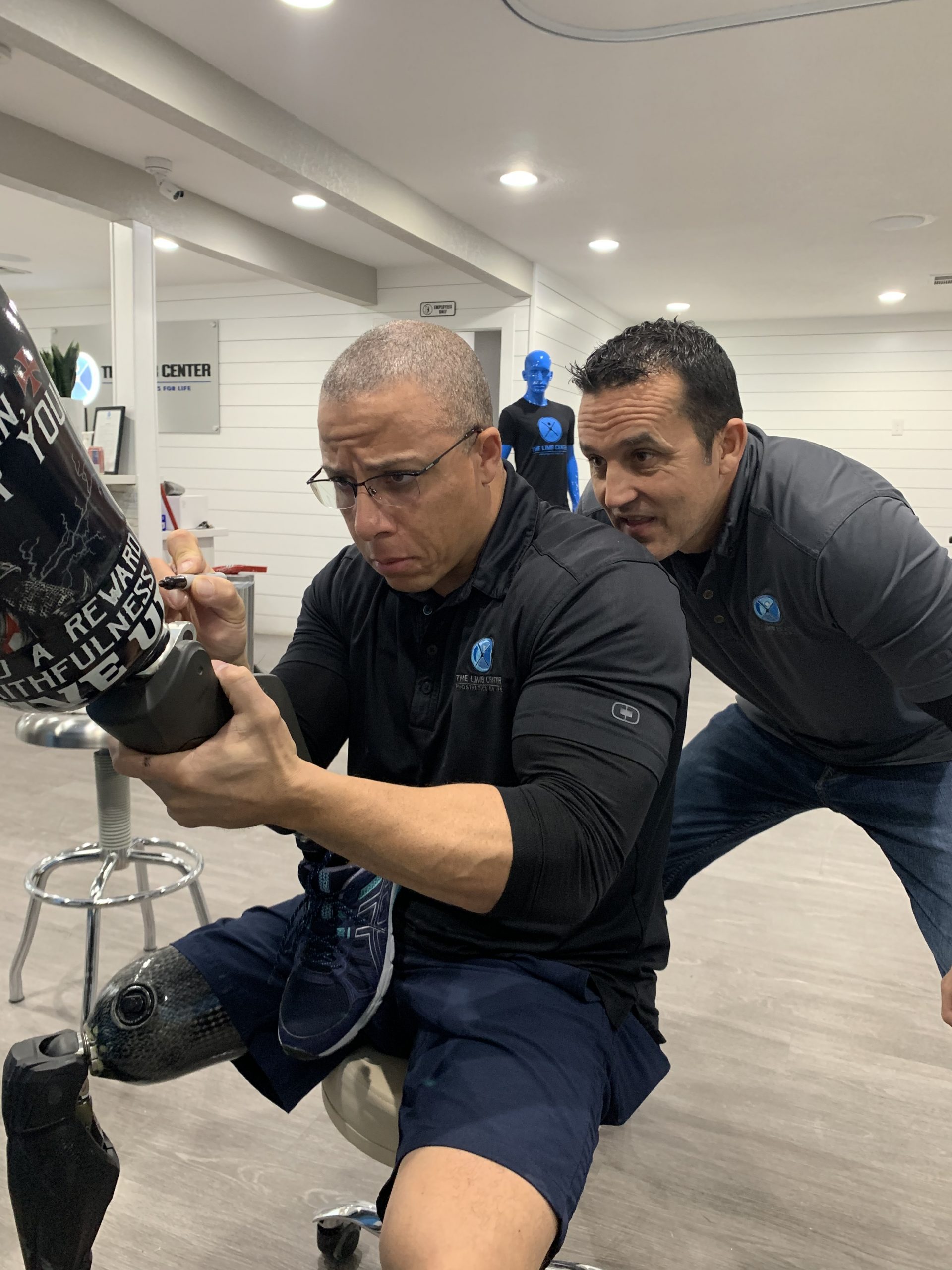 Teamwork makes the dream work!
And even professionals will ask for a new set of eyes to help them make it right for you…or at least they should-It's called humility.
Communication and listening are two qualities you should look for in a prosthetist. they should be willing to take the time that is needed, not allotted, to talk with you and understand your pains, concerns and issues with your fit.  If they can't do that, listen to your gut and find someplace else to go.
Listen in to today's podcast where I talk with my prosthetist about the types of sockets, how to handle office visits and reassuring you that it's ok to move on if the relationship isn't working out. We also jump into what you can do to help yourself and getting out of your own way when working with your professional.
He makes some really good points that you really should hear especially if you're struggling right now with your fit and/or your prosthetist.
You can also find the interview on my YouTube channel: Angie Heuser-BAWarrior360


Time to get real.
I believe there are 3 components to your success with fitting and then succeeding as an amputee:
Physical, Emotional, Mental
First, get past the amputation-or with whatever you are struggling. This is the mental component and it might be taking you in the wrong direction. If you are still struggling with being an amputee then you need to figure out how to right this or you won't be able to move on. Stop looking into the past, at what you had, or how you were wronged. To be successful at anything, not just being an amputee, you need to embrace where you are NOW.  Find someone to talk to, create a journal, add to your vision board, do something to get you to look forward and not in the past.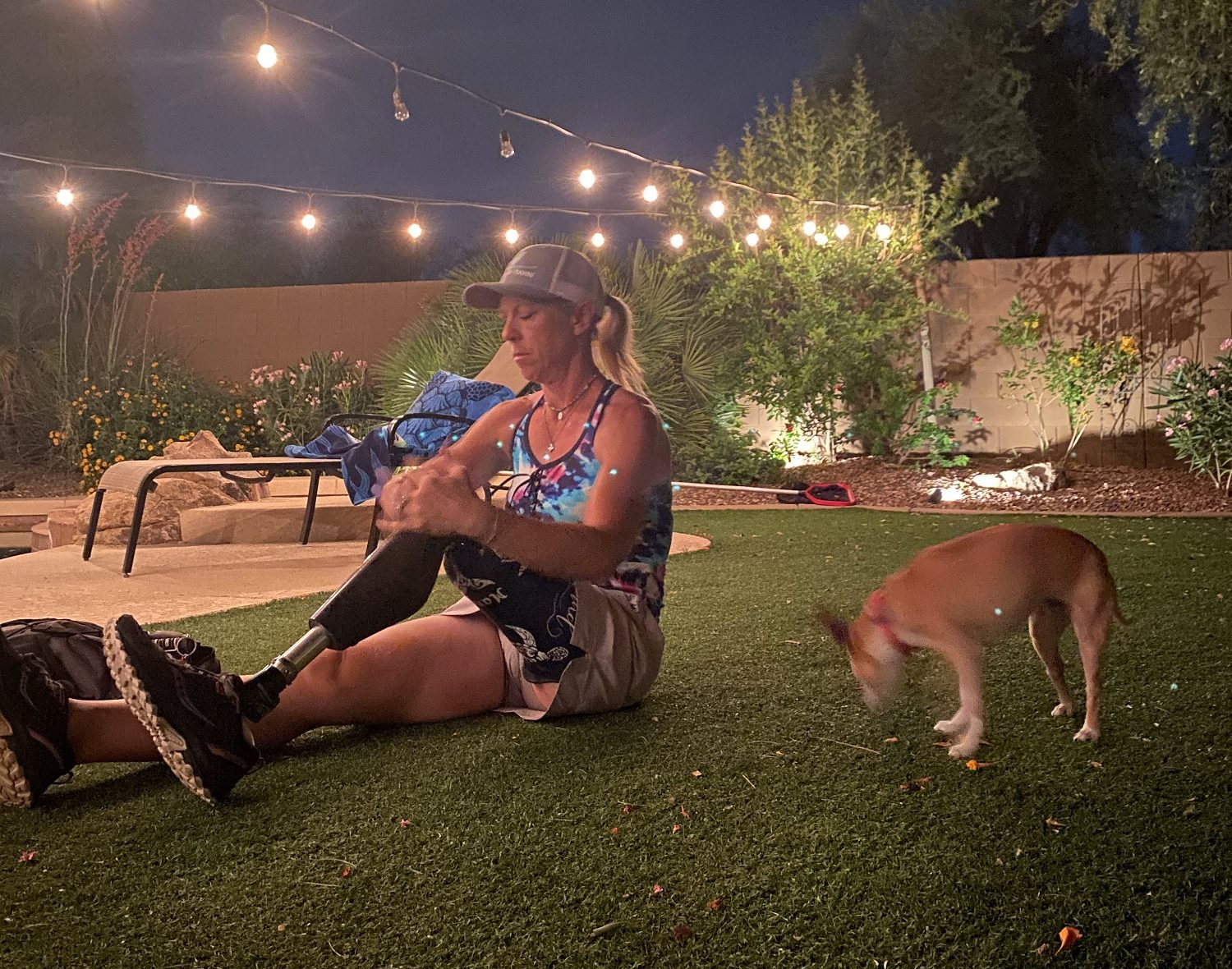 Make time for you and embrace the journey YOU are on.
Second, it's ok to be sad, angry, disappointed at where you are. Express that emotion and then move on. It's not ok to dwell in that negativity, it will only lead to other issues such as health issues. Your body isn't designed to stay in a stressed, angry phase for long periods of time and it will eventually start to react to the negativity. You don't need more issues on top of what you are already dealing with, so deal with your emotions- now!  Use the above ideas to help you get started.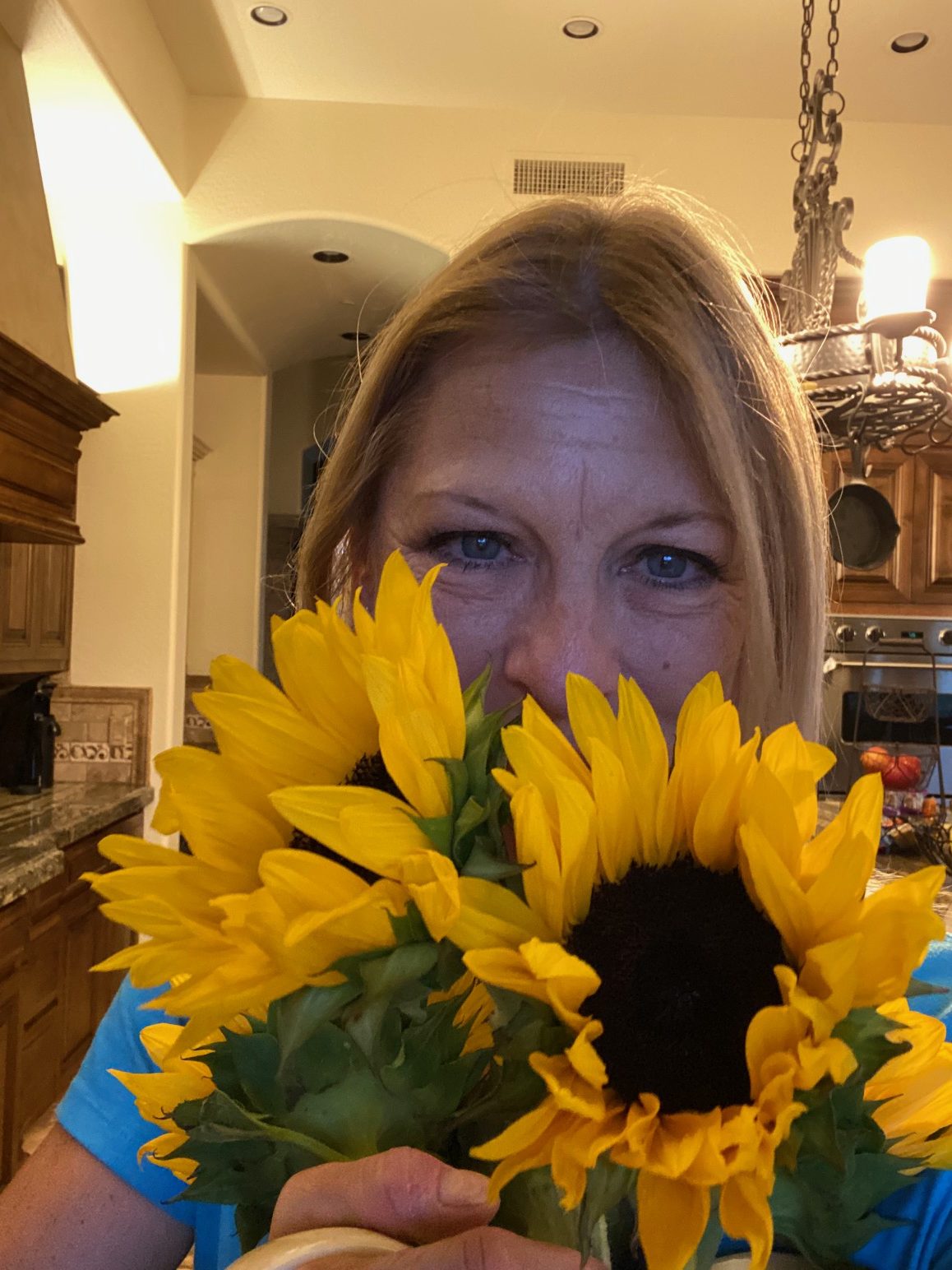 Finally, the physical aspect. As amputees we need to get a great fitting socket or life can get harder than it already is. You need to be in the right office, with the right prosthetist, who listens to you and takes your scenario to heart. But you are responsible for communicating well,  and giving him/her your best. if the above two aspects are a struggle for you then this physical aspect is going to be tough. Your mind has to be in the right place because the physical side of amputation is demanding. We must be strong, courageous, willing to push through some hard stuff, just to get exactly what we need to live a full and healthy life.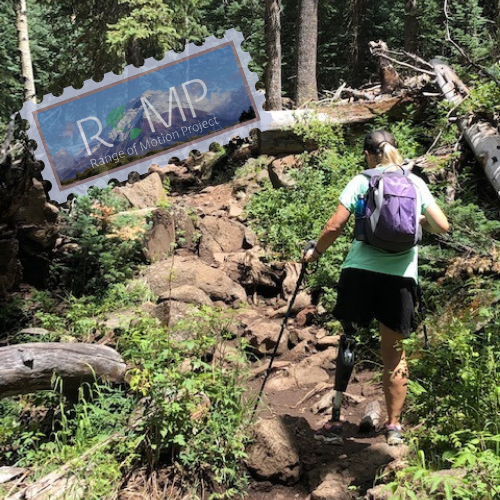 It is an uphill battle some days, but the view from the top is amazing! Get after it!
You can do this!
Don't give up. Ask questions, get help, talk it out with people who love you and listen.
You will get through this, and when you do, you'll be all the more stronger and badass for it!!
As always,
Be Healthy,
Be Happy,
Be YOU!!!
Much love,
Angie