Fit As A Fiddle-Ha!
Fit As A Fiddle-Ha!
Podcast: Play in new window | Download (Duration: 43:48 — 44.7MB)
Subscribe: Apple Podcasts | RSS | More
Prosthetics 101-Part 2  Fitting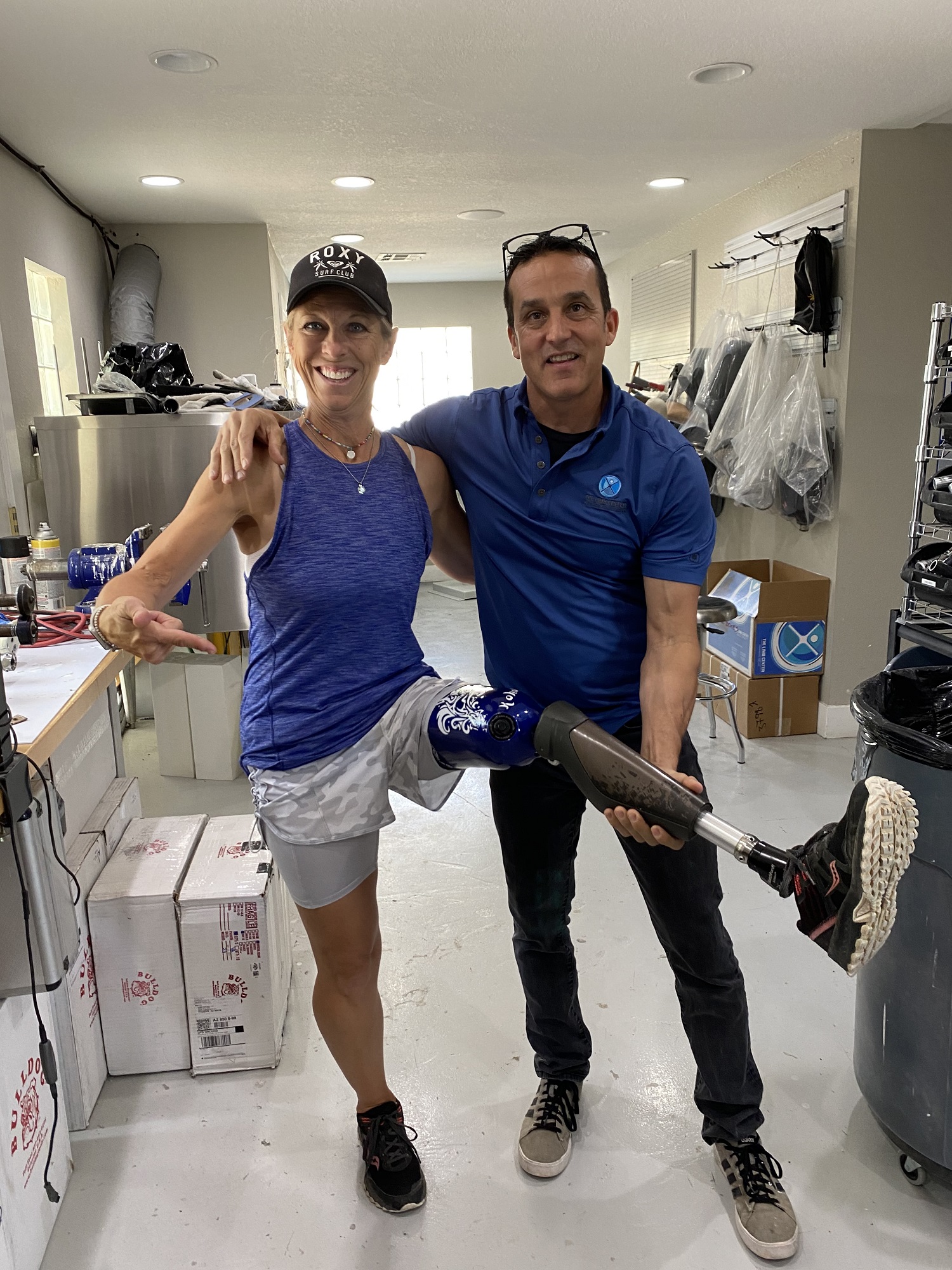 Getting my fitting checked with Randy. (@limbmaster)
No matter how many questions I asked and how many people I talked to prior to amputation, no one can help you understand the things you don't even know to ask in the first place…. for example, I knew it would take time, about 2 years, for my residual limb to shrink, change, and mature. What I didn't know was that what I ate the day before may make my socket not fit the next morning, or that losing weight and gaining weight can be detrimental to a good fitting socket!  Oh, I'm learning that now, boy am I ever!! But it's these moments that I hope my journey will help someone else navigate their own. It's not something I would have even thought about asking someone before my amputation, but it's definitely a factor in why so many amputees are struggling to fit well into their sockets.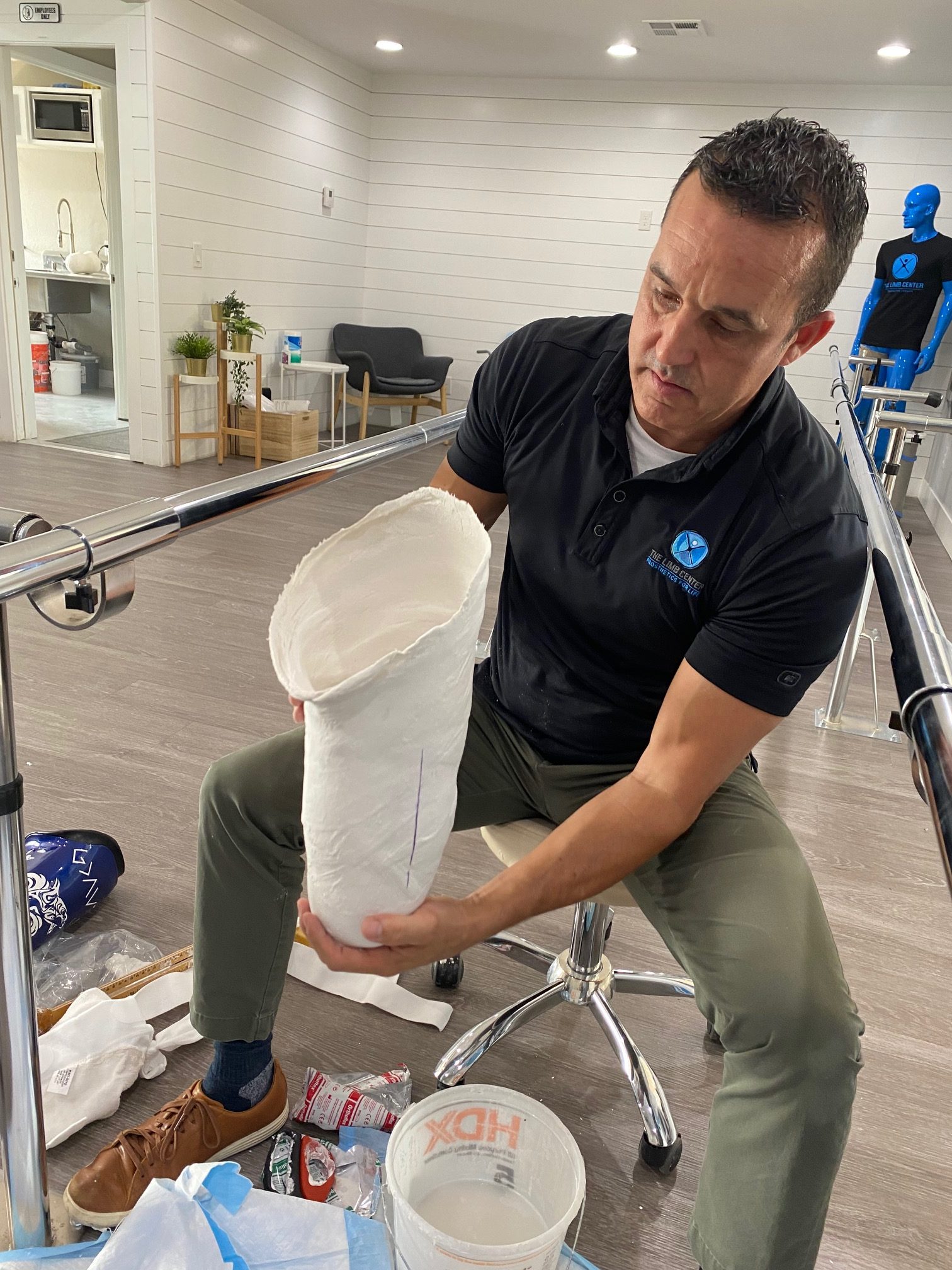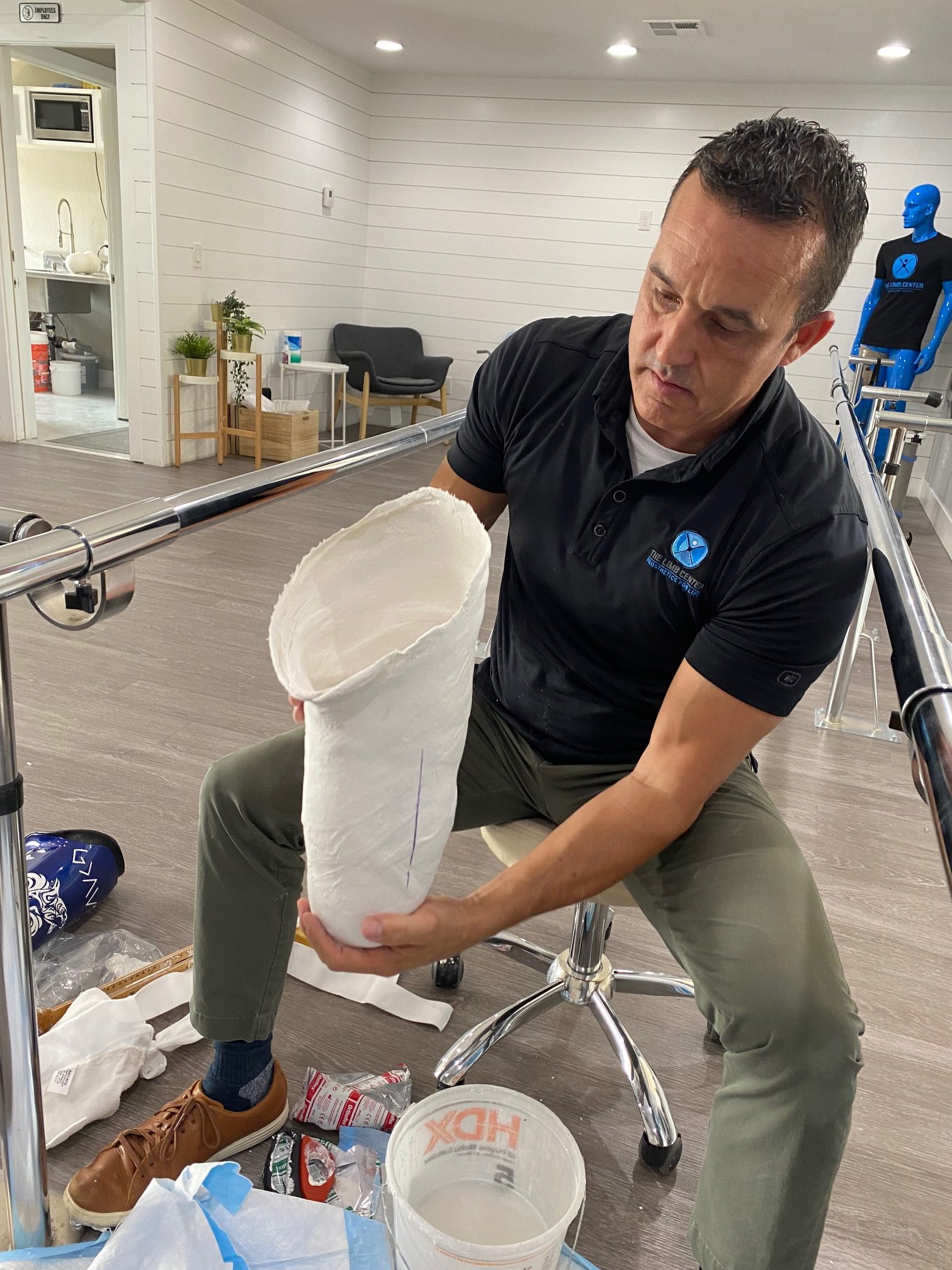 My newest socket that's almost ready for pick up! No more excuses!💪🏼
This socket is one of the many I have had made for me and my ever-changing limb. It truly is a journey, and one that you need to embrace and wrap your head around. Once you go through an amputation you won't be problem or pain free. You will have ups and downs, good days and bad. It's how you handle them that counts, and understanding your own body is vitally important for you to get the best fit for your socket.  Being able to accurately communicate what is going on with your fit, to your prosthetist, will help him or her make the best socket, and adjustments, for you. Also, if you know where you want your body weight to be, and hold yourself accountable, that will also help eliminate issues with fitting into your leg as well.
I wish I had known that in the beginning, but I'm glad I understand that now. I am more aware of changes to my body and therefore able to comprehend what's going on with my fit. Sometimes it's just what it is, and my limb is changing and maturing the further out from surgery I get. Other times, it's on me and whether I'm eating well, or exercising too much or not enough. Self-awareness is vital to your fit, and your fit is vital to your overall health. If you aren't fitting well into your socket then you'll be more apt to give up and not wear it, thus causing you to become more unhealthy and that in turn can really bring you down, emotionally.  See how your fit can effect the other areas of your life?
Check out this podcast as I delve into some issues I've been having and how I am correcting them. Also, you can check out my You Tube channel for my video podcasts and other videos on exercise,
Before you go, subscribe to my site so you won't miss an episode!


This week I want you to start making goals and sticking to them.
*Set a specific day AND time to weigh yourself, weekly.
*Decide where you want to be with your weight and start working towards that.
*Baby steps- start making good habits with exercise. Maybe start with simple pushups and do what you can. The next day do the same if not one more, and so on. Also, don't forget about your core! A strong core will make walking easier and help you avoid other issues like a bad back or sore hip.
*Track what you eat! work on having a calorie deficit, if you want to lose weight, or set a calorie intake for the day and stick to it. It's ok to have something you love, once in a while. Total restriction isn't fun nor beneficial. This is NOT a diet but a change in your thinking. Accountability is key to seeing this through. Use an app for calorie counting, it's so much easier that way. I use the app Lose It! and have for several years now.
*Remember, it's a journey. It won't happen over night and give yourself some grace when you fall down. Get back up and continue to move forward. You can do this!!
Reach out to me if you have any questions. I'm happy to help and here for you.
Follow me on Instagram at @BAWarrior360
As always:
Be Healthy,
Be Happy,
Be YOU!
Much love and happy exercising,
Angie