Planes, Trains, and Automobiles
Planes, Trains, and Automobiles
Podcast: Play in new window | Download (Duration: 43:57 — 45.1MB)
Subscribe: Apple Podcasts | RSS | More
Traveling, and Enjoying It, Despite Your Circumstance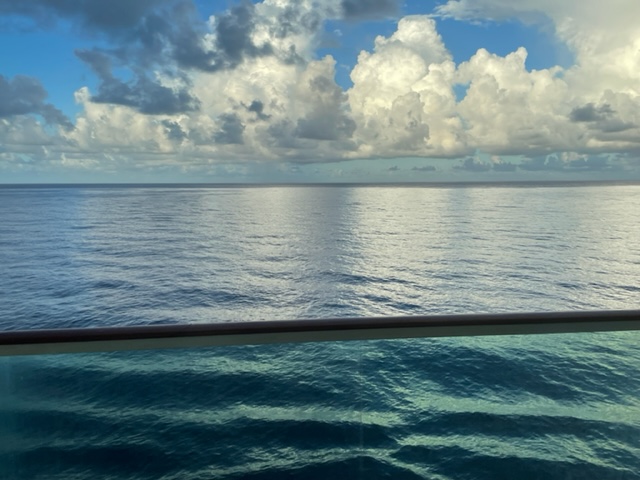 I'm back after a much needed 3-week break. Traveling is so much fun but can be really hard when you're dealing with a "disability". I'm going to take you through my vacation, what I packed, how I adapted, and the pitfalls- because of course, there are always a few. If you're planning on traveling anytime soon or you wished you could travel but you think it'll be too hard in your circumstance listen in today and hopefully you'll feel ready to tackle that vacation sooner than you thought and with confidence!
This trip was a biggie. We were gone almost 2 weeks, stayed in 6 different places, walked miles upon miles, battled Disney goers, high humidity, and major storms. We saw towns from Civil War era, ate regional foods, visited old plantations, swam in the sea and visited another country.  It was amazing, but it had it's tricky moments for me, as an amputee, and pushed me to my physical limits on a daily basis…. and I wouldn't have it any other way! I am grateful to be able to walk again, enjoy family rides at Disney and Universal, play on the beaches, and feel the complete exhaustion from a day filled with miles and miles of walking.
Attitude is what allowed me to push forward and being prepared for all sorts of pitfalls gives me a better chance of enjoying my time as we traveled.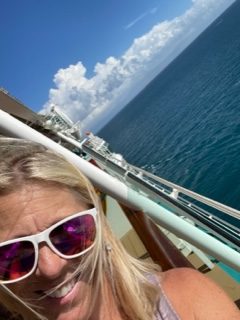 Cruisin' the Bahamas

Beach time requires a beach leg

Savannah, Georgia

World of Golf Hall of Fame, St.Augustine, Florida

Staying the course even on the cruise

Make traveling a little bit easier by making a check list of all the items you would need for your journey. Make sure you include all the items you would need in case of an emergency. Plan for every situation you can foresee happening, and you'll be well prepared to enjoy your trip.
Once you create a complete list of items you'd need for any situation then you can print and laminate it. Place it where you can use it for each trip and use dry erase markers to check off the items as you pack them. Never leave home without your essentials again!
And as always,
Be Healthy,
Be Happy,
Be YOU!!!
Much love,
Angie