A Vision of Hope
A Vision of Hope
Podcast: Play in new window | Download (Duration: 32:55 — 35.7MB)
Subscribe: Apple Podcasts | RSS | More
Creating a vision board when times get tough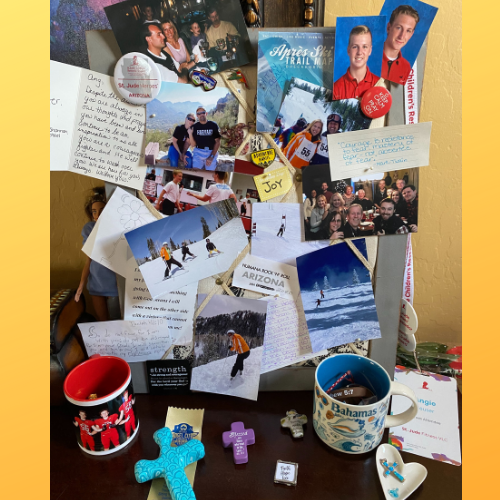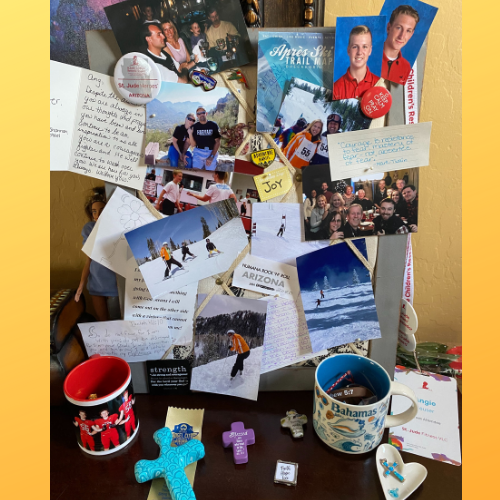 Life is a journey. Embrace it.
It has ups and downs. Be prepared for it.
"Fall Down Seven Times, Stand Up Eight"-Chinese Proverb
You are not alone in these two certain facts but we need to be able to cope and heal and thrive when times get hard. That's when your mental and emotional game need to prove their worth. Like strength training, or the runner training for a marathon, learning to cope with adversity is something you need to prepare for and train for. Training comes when you are in the midst of it and what mindset and attitude you take into your storm. If you prepare for it and acknowledge what could come your way then you are helping yourself by preparing your mindset to thrive through the hard times and even come out on top. I'm not saying you won't get beat up, battered and bruised through some of these valleys, even trained runners can get cramps and blisters, right? The difference is when you understand that life works with highs and lows then you won't feel like you've been punched in the gut when it happens and you'll also have a healthier train of thought that assists you when you get knocked down.
And when you get knocked down you will be able to fight to stand again, and again, and again!
Will there be harder days? Days where you struggle to get back up? Of course, everyone has those moments, so we rely on the people in our circle to help, and we learn about ourselves, and make adjustments for the next moment.
I don't live on those harder days, I don't dwell on them, but I don't ignore them and pretend they won't happen or, even worse, pretend that I've never had any hard days. That would be fake, ingenuine and that is unhealthy for me.
I own every circumstance I've been through. I tell people about them so they don't feel alone. My goal isn't to be perfect, just to be transparent, in the hopes it will help someone overcome their own struggles.
Listen to today's episode to see where my journey has gone the past week to see a struggle I'm in the midst of right now and what I'm doing to cope and come out on top again.
Call to Action
Make your own Vision Board. I have pictures of mine above and below. I discuss how to create one in this episode as well. Please feel free to reach out to me with questions or to share the vision board you created. I'd love to see them and hear how they have helped you.
Enjoy the journey-the highs and lows, because without the lows we cannot appreciate the highs.
Until next time;
Be Healthy
Be Happy
Be YOU!