Til Death Do Us Part
Til Death Do Us Part
Podcast: Play in new window | Download (Duration: 34:19 — 36.2MB)
Subscribe: Apple Podcasts | RSS | More
Picking a Prosthetist You Can Grow Old With…It's YOUR Choice!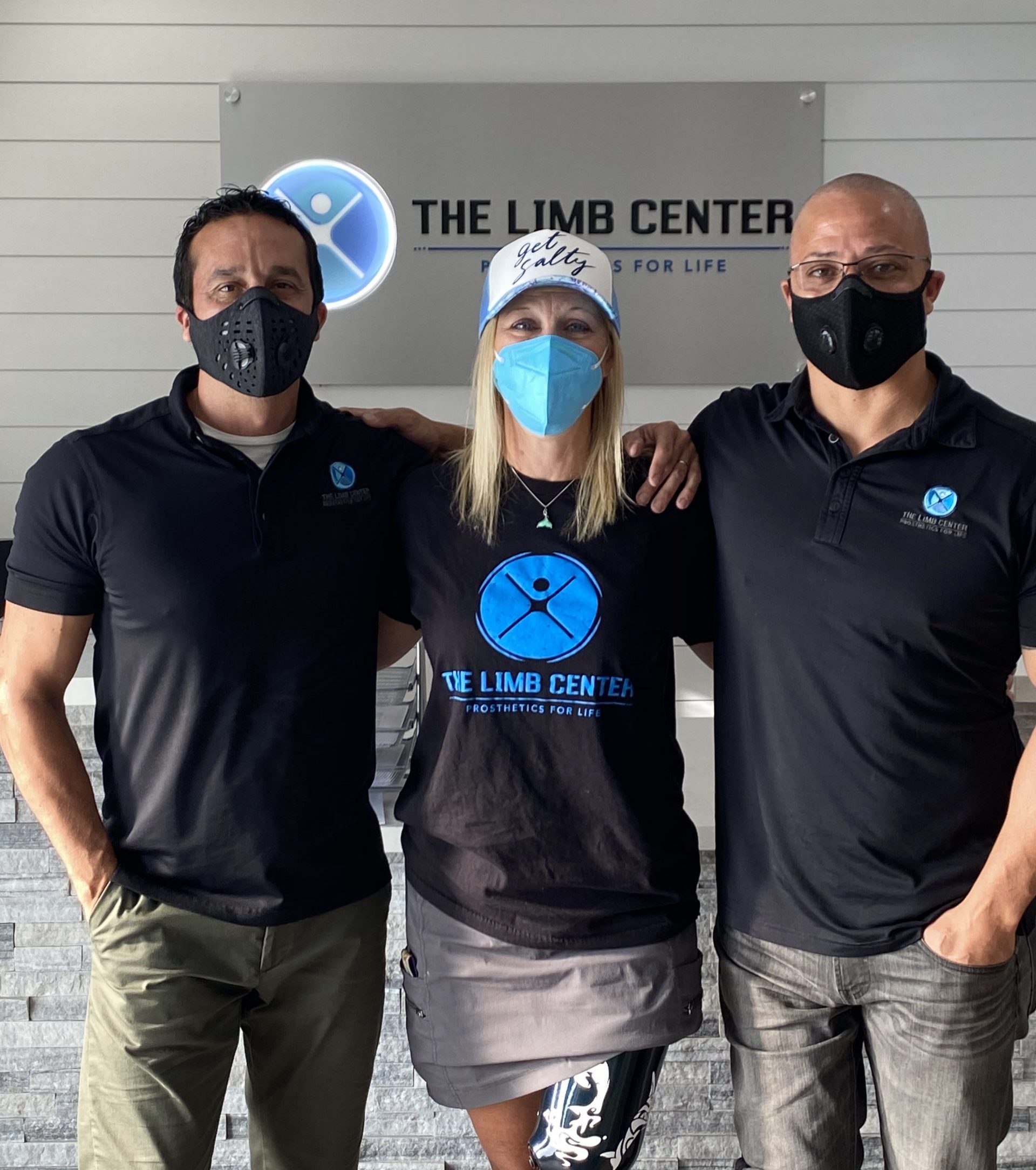 Today's topic is one of those decisions we must all make if we decide to, or get thrusted into, becoming an amputee. We know that it won't grow back, and we know our bodies change as we get older, so it only makes sense to find a prosthetist that you can rely on, trust, and connect with, after all, he (or she) will be your go to for all things prosthetic in your future.
Have you/Are you "interviewing" several different prosthetists and prosthetic companies? That's a must!
Do you feel heard? You should!
Have you explained what you envision doing in your future to give them a better understanding of who you are and where you want to be (goal setting, see previous episodes!)? You must, if they are to help you to the best of their ability.
If you have a current prosthetist but are struggling with your fit, have you explained it to them and do you feel they are working with you to solve the problem or are they brushing it aside or, even worse, telling you it's you, and you just have to deal with it (YES! I have actually had someone reach out to me and tell me that their prosthetist told them that!!!)?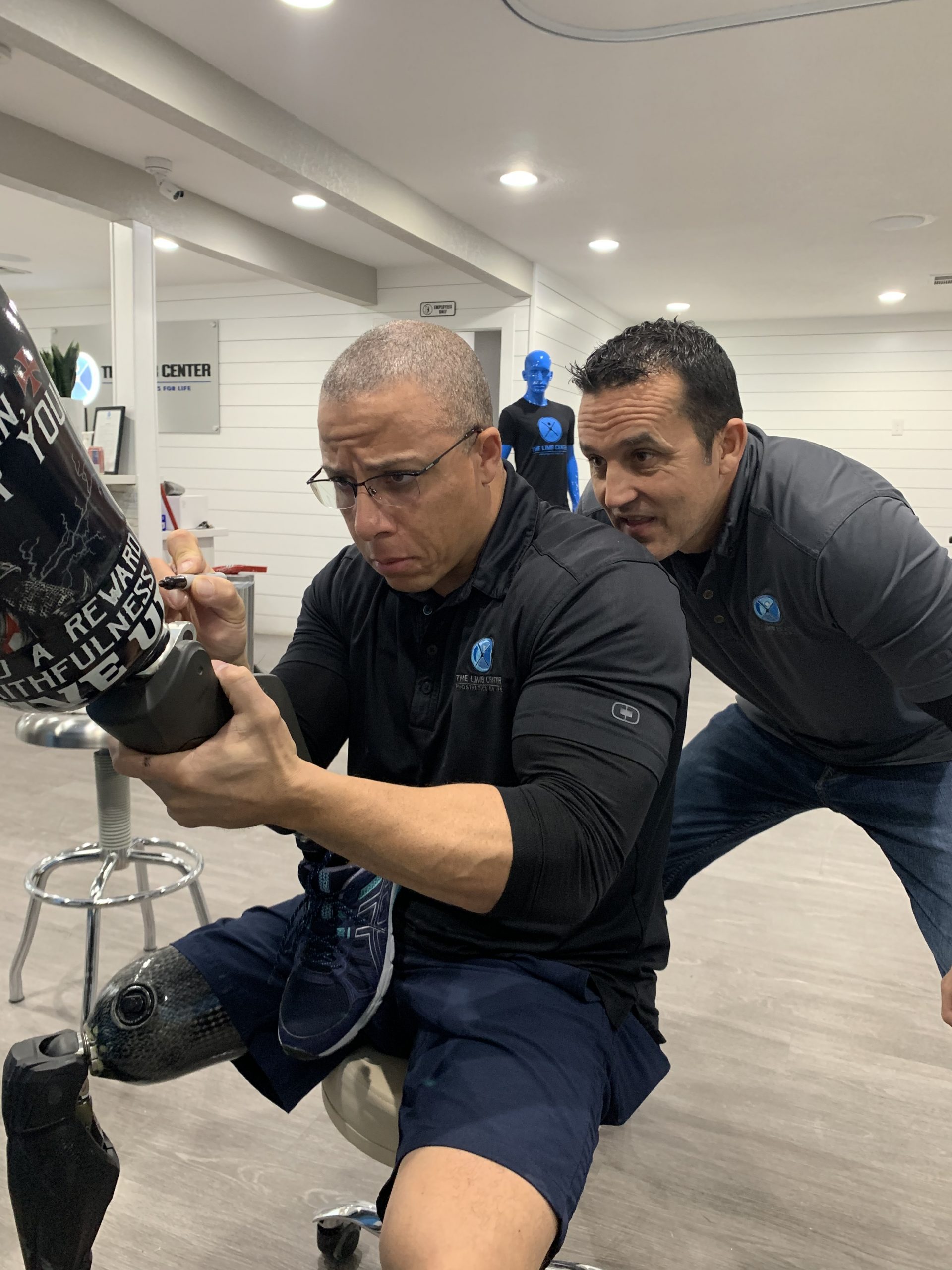 Teamwork makes MY dream work!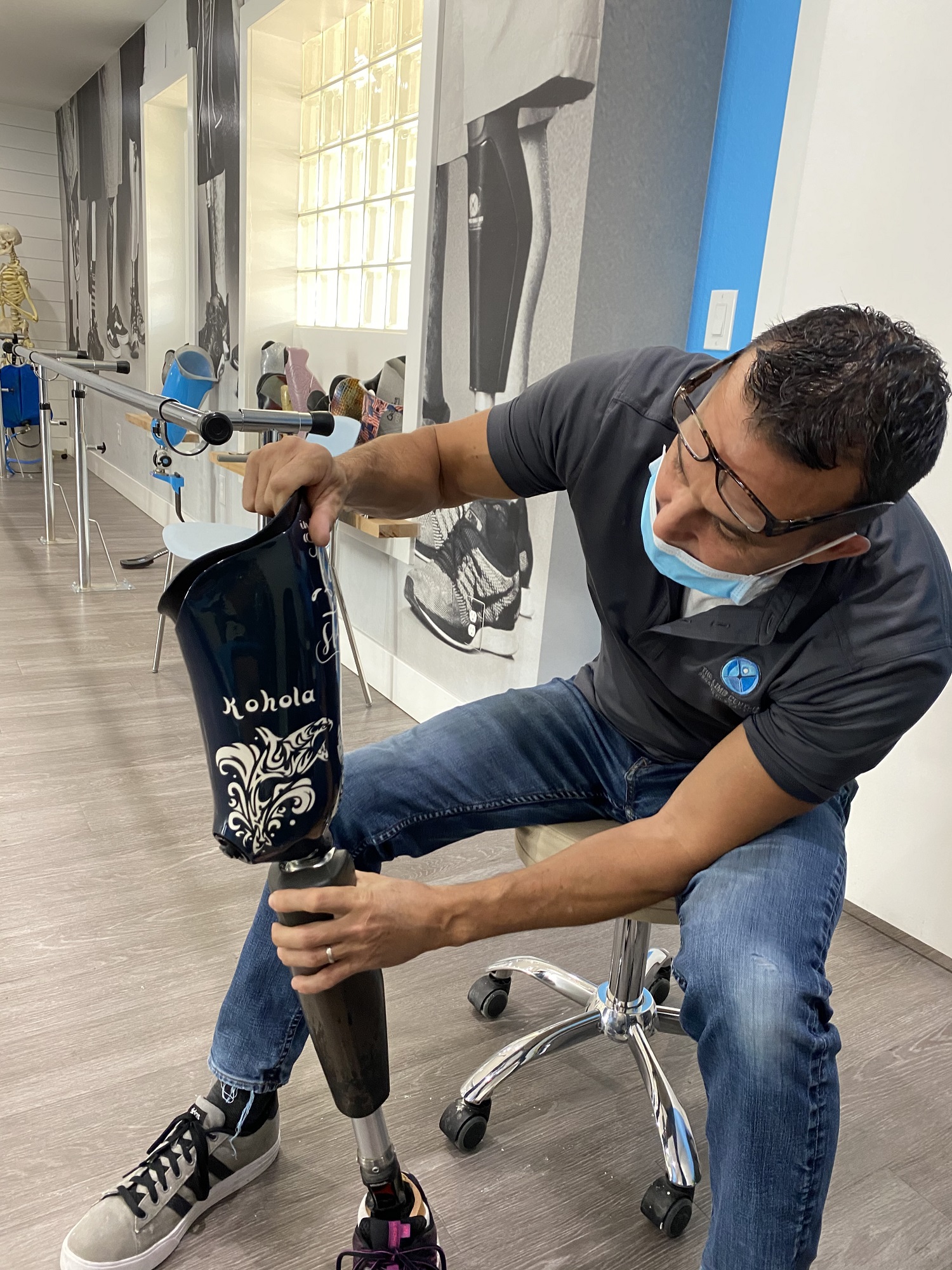 Adjustments, adjustments, adjustments! Constantly making improvements.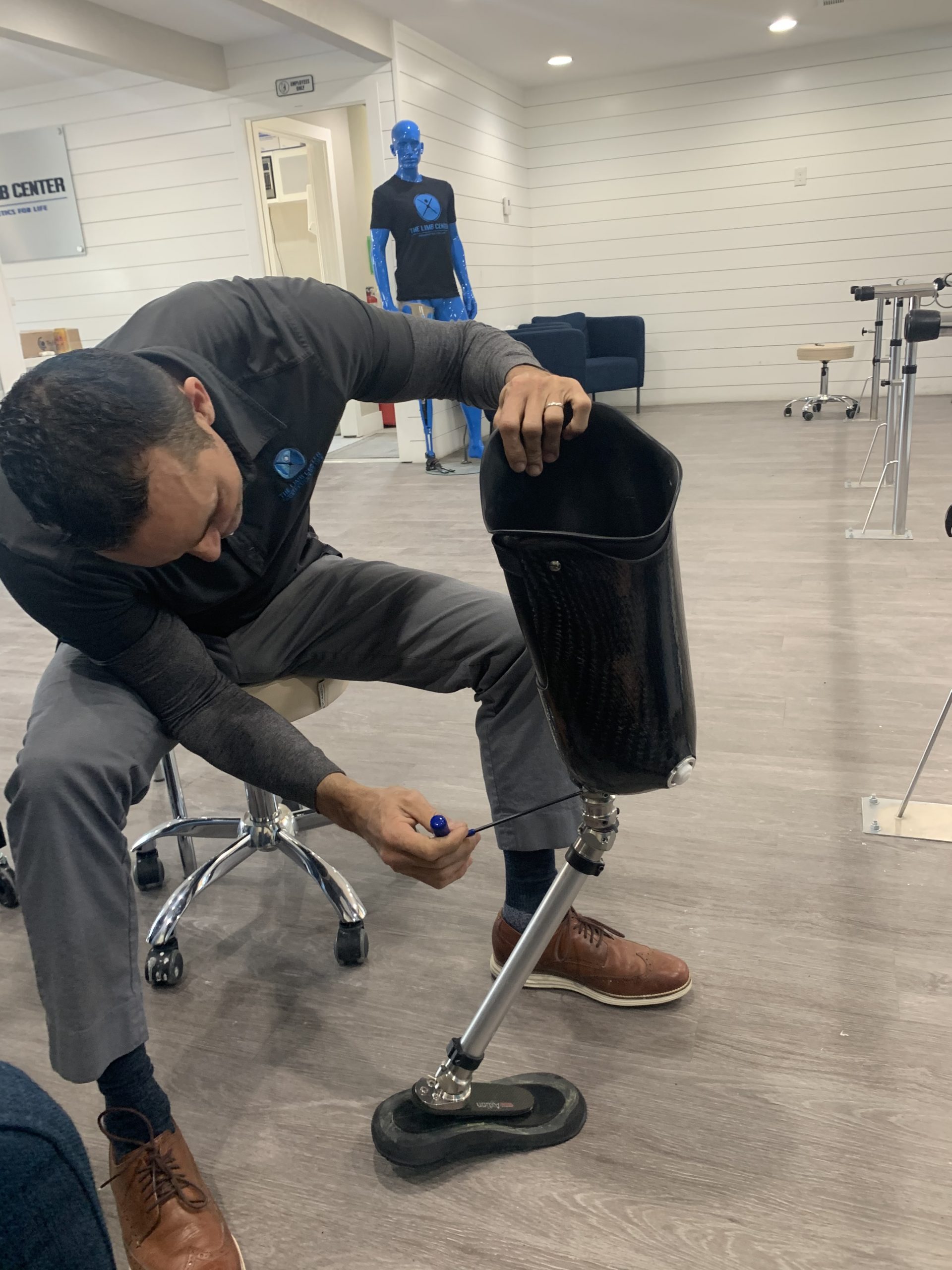 Randy made me a surf leg so I could go live out my dream!! Now THAT is a prosthetist who listens and cares!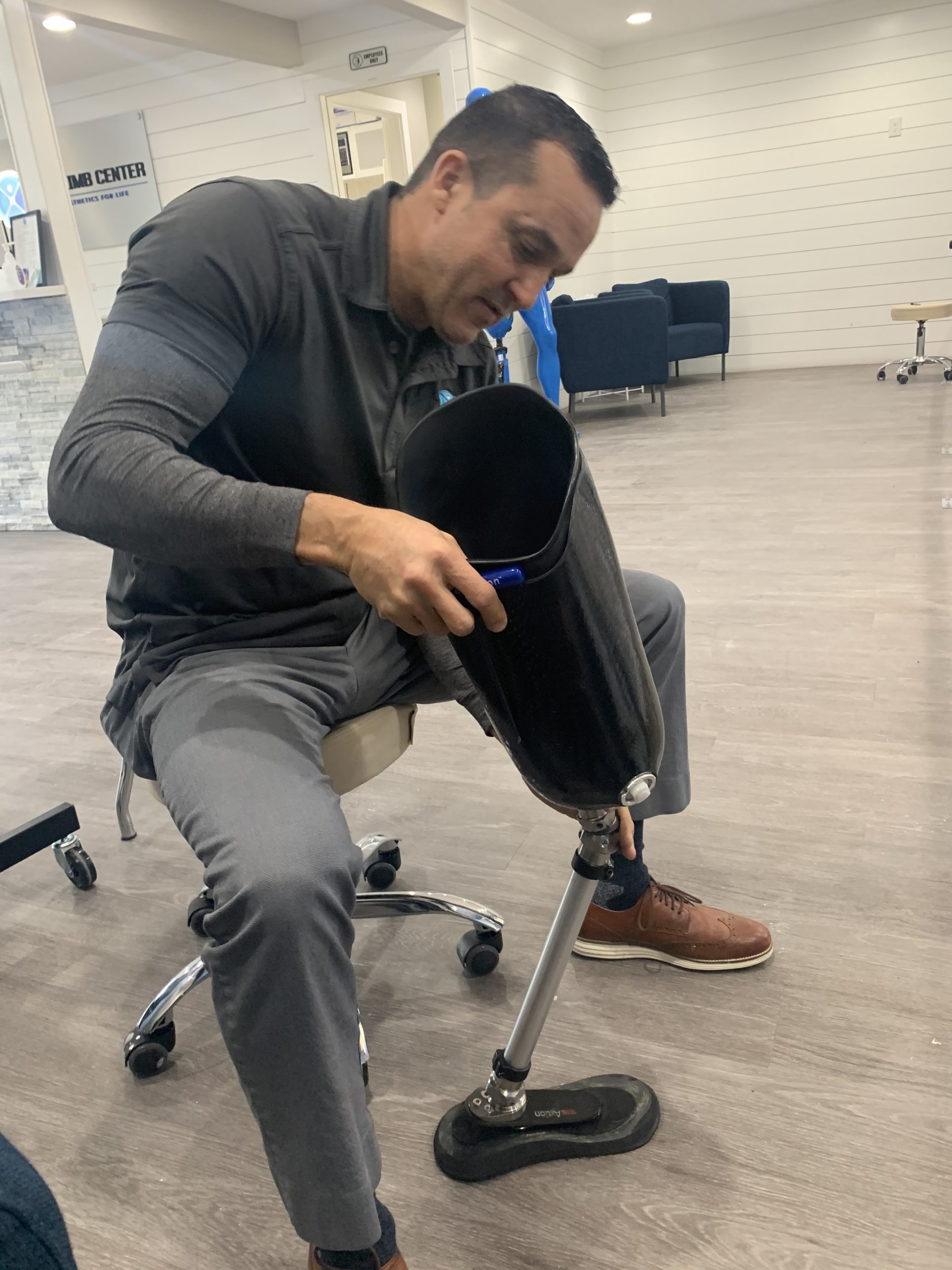 Getting every angle just right, but he said he'd come along to Hawai'i to help… just in case! 😉
The big question I see being asked out in the amputee community is about prosthetists. How do I know I'm getting a good one? Is ______________ a bad company to use? I don't know if my prosthetist is good, what should I do?  And the list goes on and on.
I would start by telling you, TRUST YOUR GUT! and Interview, interview, interview! Even if you are in a "relationship" with a prosthetist now, remember this is YOUR life! YOU know what you want. YOU know what goals you have for yourself. YOU know your body better than anyone else.
I'll say it again. TRUST YOUR GUT!
You are trying to get back to a good life, no wait, a GREAT life! And you can, I'm telling you that you can, with the right support, and right tools. Just like when you are looking for a doctor to diagnose you and check your health, you know when it feels right. It's no different here. Don't settle for anything less than the best. And who works for you might not work for someone else, and vice versa! Don't listen to other, make up your own mind. Go and interview them and use the advice you heard to make an educated decision.
Life can be great again! Becoming an amputee isn't the end of life as you know it, it's the beginning of a life you've never dreamed of!
Chase after it with all you've got. Put in the leg work (pun intended) and watch it pay off for you!!
Remember, you are worth it!

Simple:
This week make a list of prosthetist in your vicinity, or areas you don't mind traveling to (remember that the first 2-3 years you will be there a LOT!).
Call them and make an appointment to meet with them and ask questions. Even ask to talk with other amputees-most of them have a peer-to-peer program that see this prosthetist, they'll be a great resource on how they feel about their relationship with the prosthetist.
Even if you are already in a relationship with a prosthetist, you can do the step above. If you are unhappy with the service you are receiving then look elsewhere to see what's happening at another office and company. Maybe the grass is greenier….and nmaybe it's not.
This is your life. You must take charge and get what you need tolive your best life, now! I believe in you! No go out, and find the prosthetist of your dreams!😉
And as always,
Be Healthy,
Be Happy,
Be YOU!!!
Much love,
Angie