Spring Cleaning
Spring Cleaning
Podcast: Play in new window | Download (Duration: 35:33 — 37.5MB)
Subscribe: Apple Podcasts | RSS | More
Cleaning Out Your Mind and Heart to Have a Body Worth Living In
The sun is shining, and the days are growing longer, it must be spring!
That also means it's time for Spring cleaning…. no not of your home, but of your mind and heart.
If you've been feeling down, and unproductive, or frustrated and frazzled, then it's probably time to clean out your thoughts and your emotions. Yep, you can do Spring cleaning on yourself.
Too many times we get caught in a hard time and we feel derailed, alone, frustrated, useless, sad, etc., etc. But these hard moments, or circumstances that you have no control over don't have to be a negative. We can use these times of trial to hone in our skills of being positive, building character and resilience.
However, if we are not careful, we can become our own worst enemy and sabotage our lives, with negativity and worry.
When we take stock of our thoughts and feelings and throw out the negativity, we are clearing out that space for better things.
I challenge you to create a better headspace for you, change your thinking and self-talk, and get yourself moving in the right direction. Your body will thank you!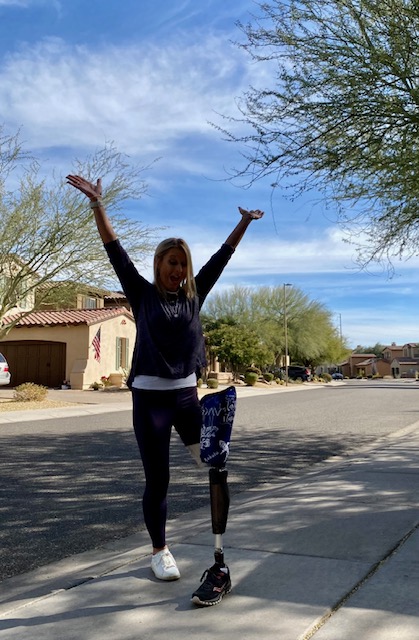 Find your inner positivity and SMILE!!

Create a list of the positive and negatives on your heart right now.
Create a 2nd list of the positive and negatives on your mind.
Now go through and figure out what you need to do to eliminate the things that are taking you on a negative path.
Example might be that you are frustrated or embarrassed by your body image. Ask yourself what you can do to change that, it may be taking a walk outside every night, or getting back in he gym, or trying a virtual race, it may also include kicking the late night binge eating you've been doing.
Once you've gone through all of your negatives, figure out how to make adjustments to your thinking, your habits, and self-talk then create goals for yourself (like walking everyday to change the negative mindset you have about your image).
Use the month of May to kickstart a new healthier, happier you!
Figure out the problem(s).
Make a list.
Create solutions.
Set goals.
Crush goals!
Remember that you are amazing, and awesome!
You deserve the very best of you, so don't settle for anything less.
And as always,
Be Healthy,
Be Happy,
Be YOU!!!
Much love,
Angie