Living With Purpose
Living With Purpose
Podcast: Play in new window | Download (Duration: 34:55 — 36.9MB)
Subscribe: Apple Podcasts | RSS | More
It's Time to Wake and Seize the Day
As I approached my surgery date for my amputation I began to dream. I dreamt of all the things that could be a challenge and how I was going to conquer each challenge.  I created a vision board, set goals, and dared to dream of rising above my circumstance.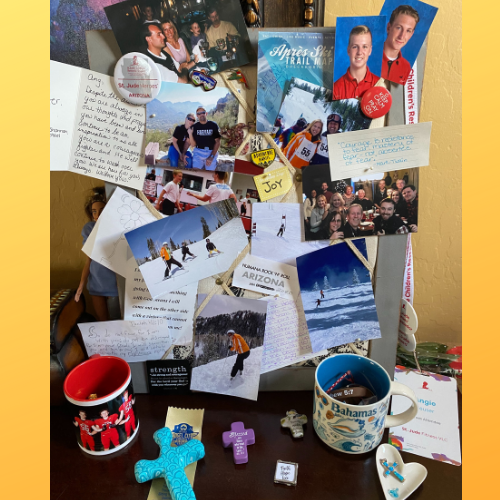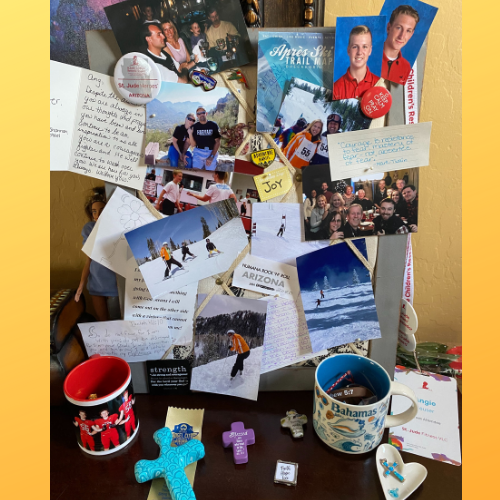 My Vision Board
Once that surgery happened, I began to set my sights on each goal: learning to walk as quickly as possible, skiing with my family, learning to surf, virtual races, and then a 10k, in person, at the Phoenix Rock'n'Roll Marathon.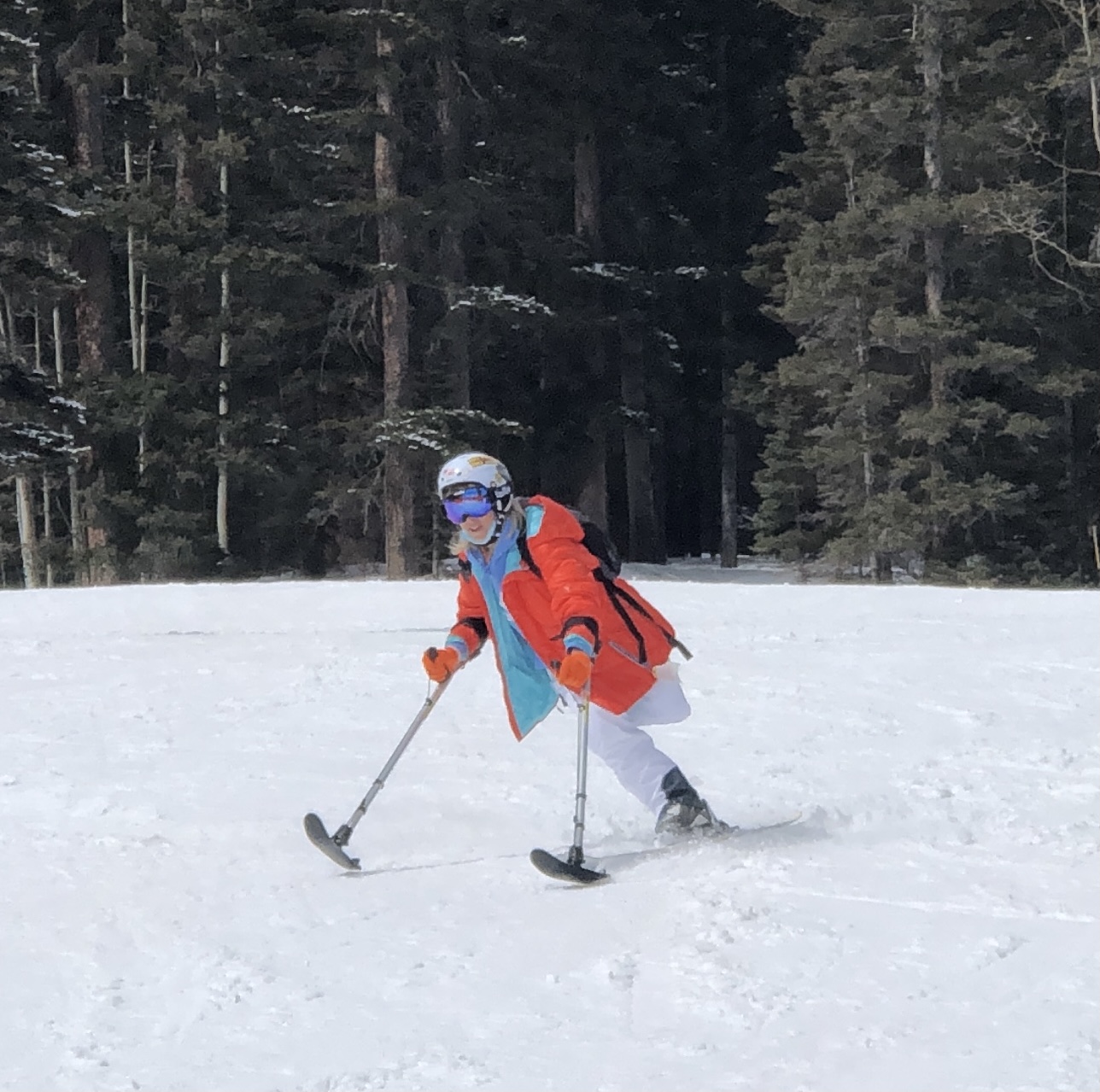 Skiing for 1st time-3 1/2 months post amputation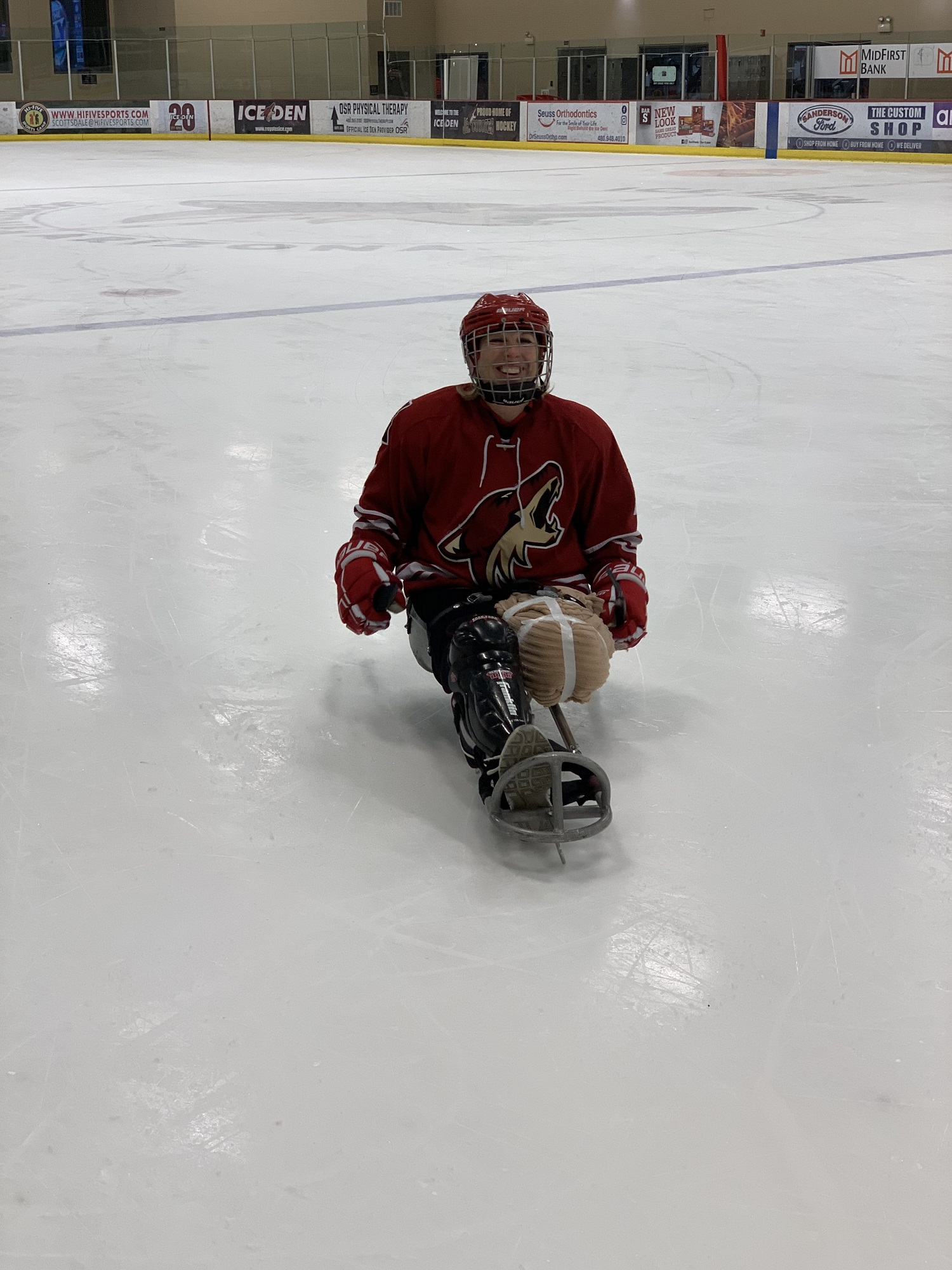 Sled Hockey-1 month post amputation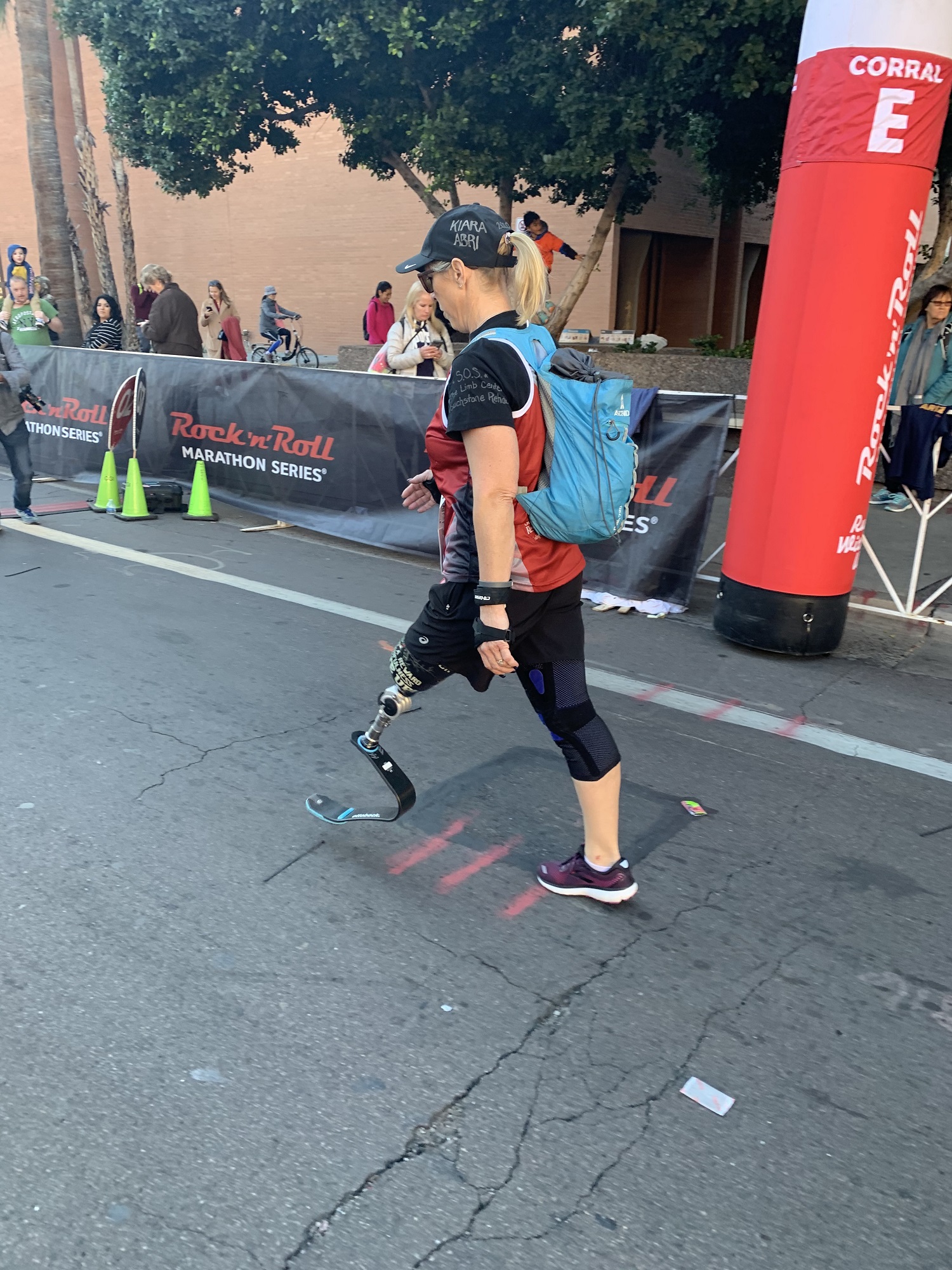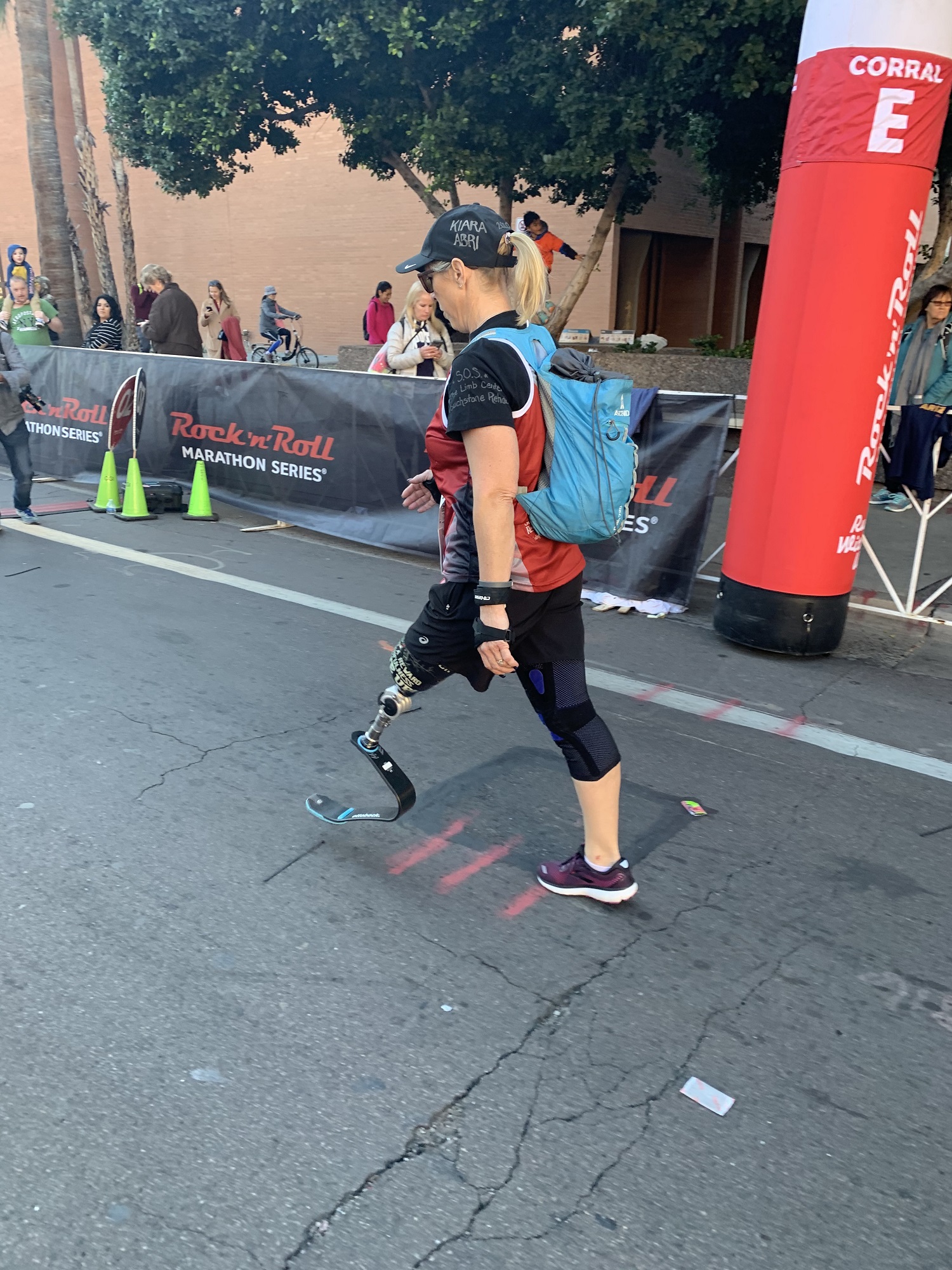 Phoenix Rock'n'Roll Marathon: 10K race for St. Jude- 1 year post amputation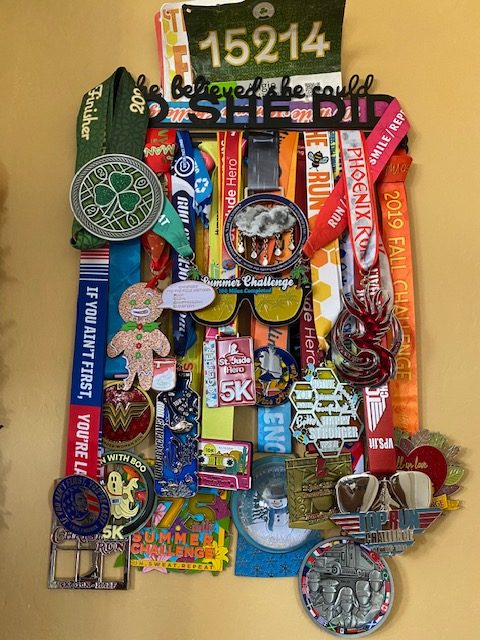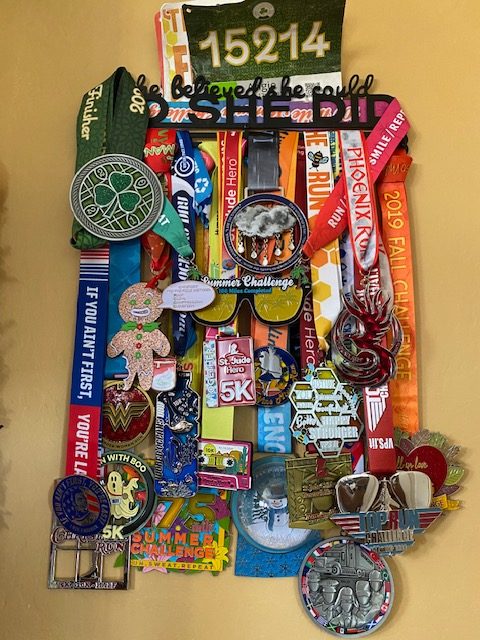 Virtual races all done as an amputee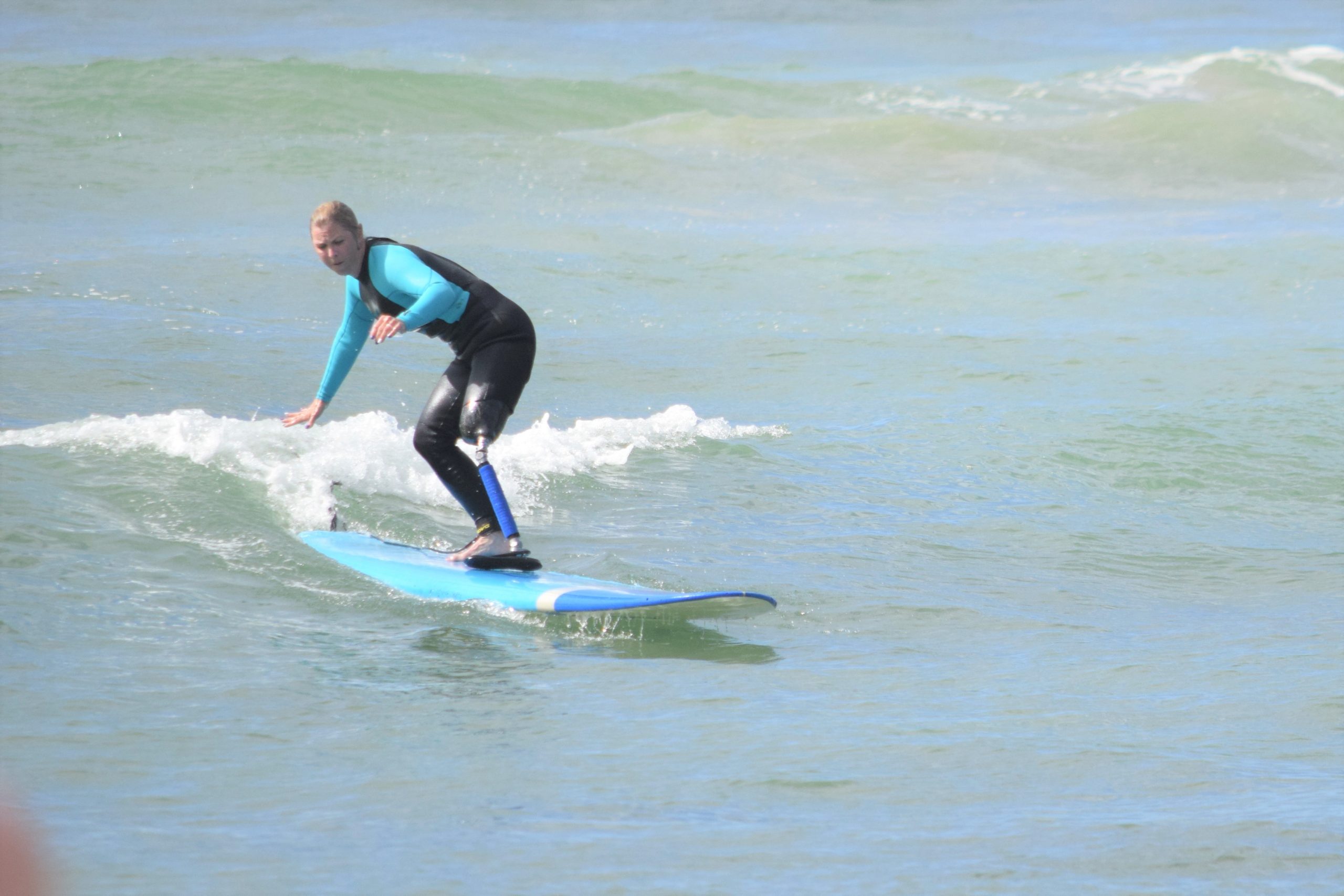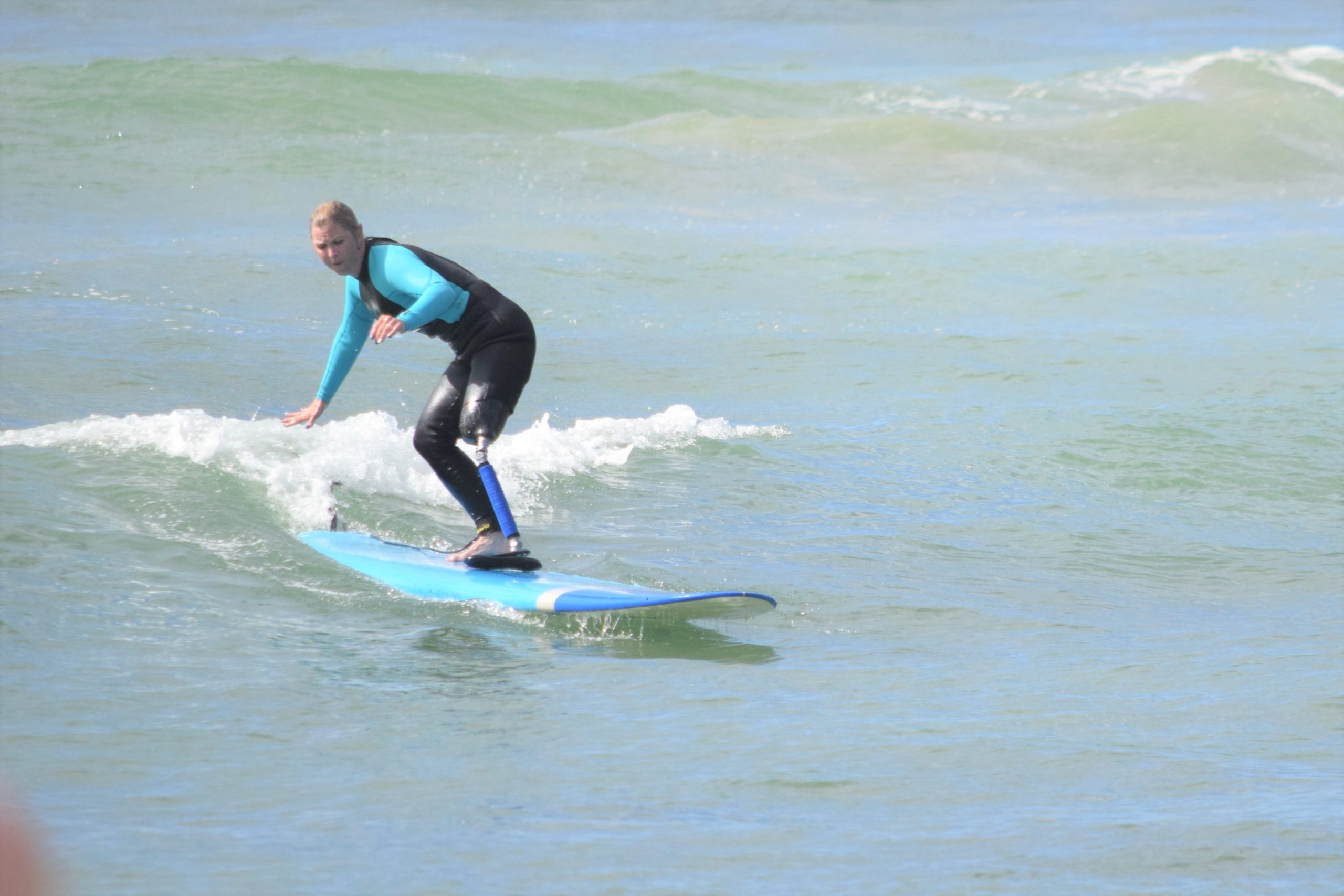 Surfing for the first time…ever!
I worked hard at PT, I trained outside of PT, got back in the gym, and dreamed about reaching my goals.
Each day I would wake up and jump at the opportunities to become stronger, mentally focused, and created smaller goals to get to the big ones.
I had purpose and I was driven.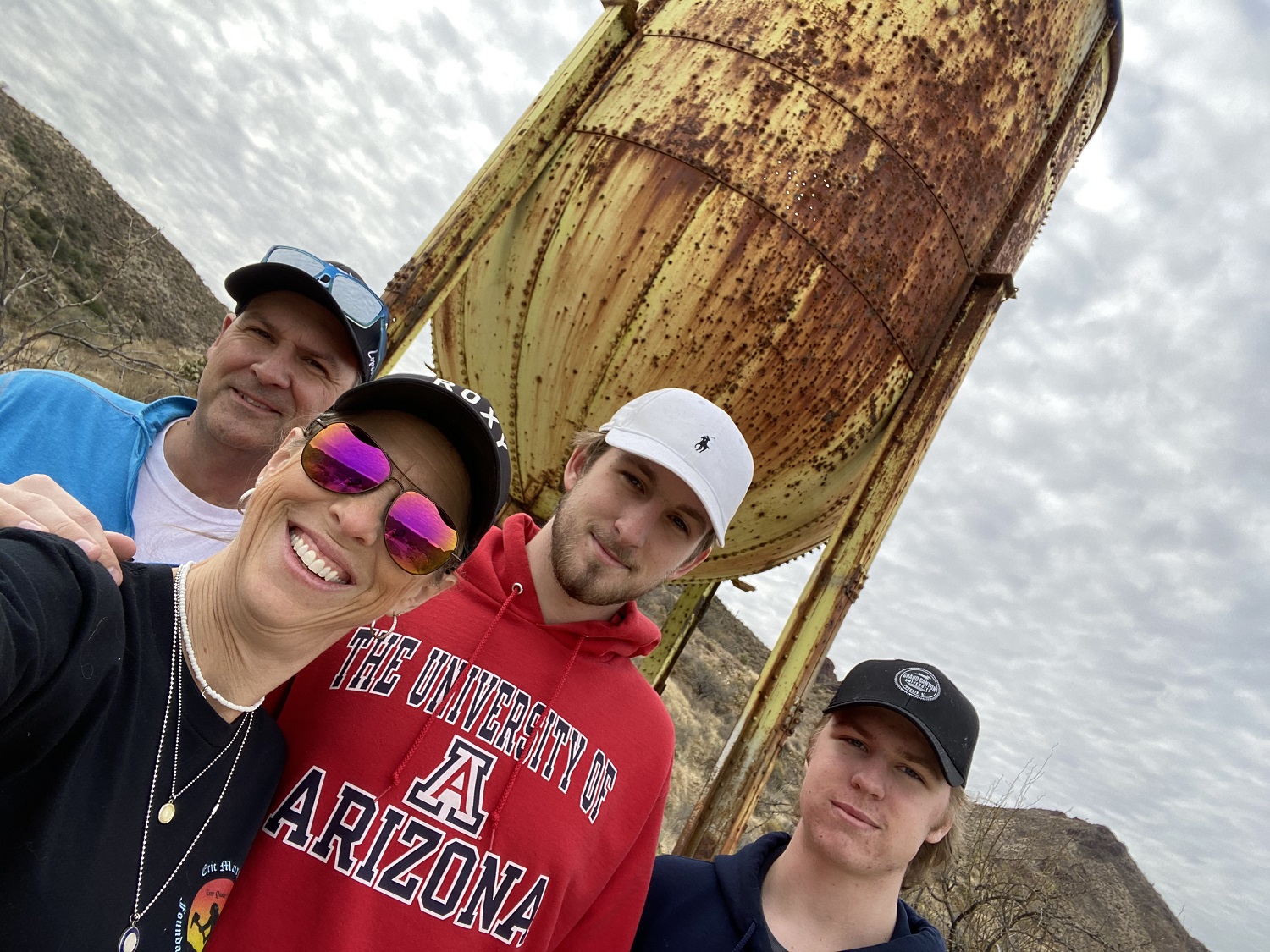 My "WHY"-my husband and my two sons
My family was backing me through all of my endeavors, and I am so grateful for that because as I set my goals and worked toward them, I grew stronger and more confident in my new abilities.  My family became my "WHY". Why I was doing what I was doing was so that no one had to cater their life for me because of the position I was now in as an amputee. I wanted to be strong, confident, self-sufficient and totally independent to be the wife and mom they had always known.
When you wake up and are given another day on this planet with the people in your life, you need to see that you have purpose. No matter what you are going through, or the challenges you are facing, you have something to offer this world: a smile, a kind word, inspiration, your talents. There is more to you than your physical being. You were given a soul to share in this world. You were gifted with talents that only YOU could possess. It is up to you to make good on them, to see past your own circumstances, and give each day your best.
YOU have purpose.
If you have breath in your lungs, you have purpose.
What is your purpose in life? What gifts do you possess that the people, your community, could benefit from?
Who or what is your "WHY"?
What gets you up and charged each morning?


First thing is to figure out your "WHY". Who or what makes you want to be stronger? More fierce? Unstoppable? Who do you live for?
Write it down!
Next, figure out what you want to do with this life you are given. You are more than your circumstance(s). You are more than your physical body.
Don't define your goals, dreams and ambitions by your situation.
Tell yourself you can do whatever you set your mind to.
Now write down what you want to do in the next couple of weeks, months, and by year's end.
Dream it, do it!
These goals and ambitions give you your purpose.
Example: I began looking for ways to help others on their amputation journey. I wanted to use my positive outlook to help others and to show them that life wasn't over after amputation, just different, and adaptable.
You are a warrior!
Be strong, find ways to conquer and live your best life…No matter your circumstance you always have purpose and something to give this world.
As always,
Be Healthy,
Be Happy,
Be YOU!!!
Much love,
Angie