The Nerve of Some People
The Nerve of Some People
Podcast: Play in new window | Download (Duration: 1:04:57 — 43.7MB)
Subscribe: Apple Podcasts | RSS | More
Plastic Surgeons and TMR Surgery:
Tackling Phantom Limb Pain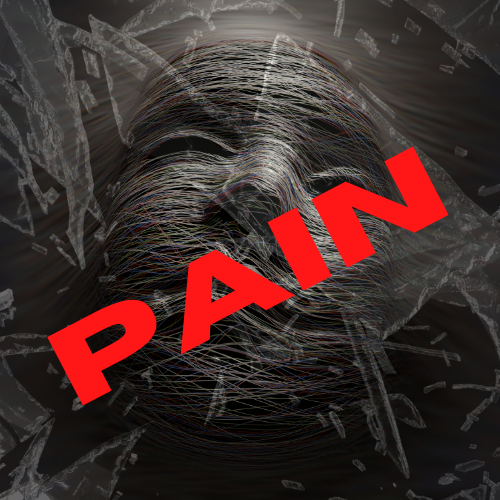 Everyone deals with pain at some point in their life, but when you have an amputation you know that there is a possibility of living with a pain you can't even touch! When the missing limb is burning, itching, throbbing, or sending sharp pains with every movement it can be unnerving -pun intended- and hard to get past.
I, like so many other amputees, have dealt with phantom limb pain since day one. Most of the time I can handle it, sometimes in the quiet of night it can be hard to fall asleep, but I have been able to deal with it.  The point when I could no longer take the pain was when I couldn't even walk into my kitchen without the pain being so sharp and unpredictable that I stopped moving!  It takes A LOT to stop me! I have a high tolerance for pain, and this was just too much for me. I have to say, this freaked me out and made me worry that maybe this was going to be like this for the rest of my life…. and then I stepped back and gave myself a pep talk. I cannot allow myself to participate in defeatist talk. Negativity cannot reside in me, I won't allow it. So, what did I do? I had an appointment with my prosthetist and my surgeon who performed my amputation.
I was scheduled for an MRI to see if there was a neuroma, sure enough, there was one, exactly where I felt the pain. Symptomatic, great!
Next step? My orthopedic surgeon, Dr. Judd Cummings, told me that I needed to see a plastic surgeon, and the one he suggested, who knows how to perform a surgery called TMR (Targeted Muscle Reinnervation), Dr. Roni Prucz.  He put his confidence, and my future, into this doctor's hands… and I believed in him, so I went.
Dr. Roni Prucz
Phoenix Plastic Surgery
Now, I didn't have ANY desire for yet another surgery, but I promised I'd go talk to him.  What harm could that do?
….And before I knew it, I was scheduled for surgery! Dang it!
Dr. Prucz seemed confident that he could successfully help me with the pain on the back of my residual limb, where the neuroma was, but the sharp pain that I felt ripping down my non-existent shin, he couldn't promise that. I couldn't pinpoint where the pain was originating from and so he would just have to do exploratory surgery in that area, and hope for the best.
Without the neuroma, my gait has become so much better, there was no more pain there. However, the sharp pain, in the other area of my limb, returned about 6 weeks after surgery, not as often and not as intense, but it reared its ugly head and my fears of life-long pain returned.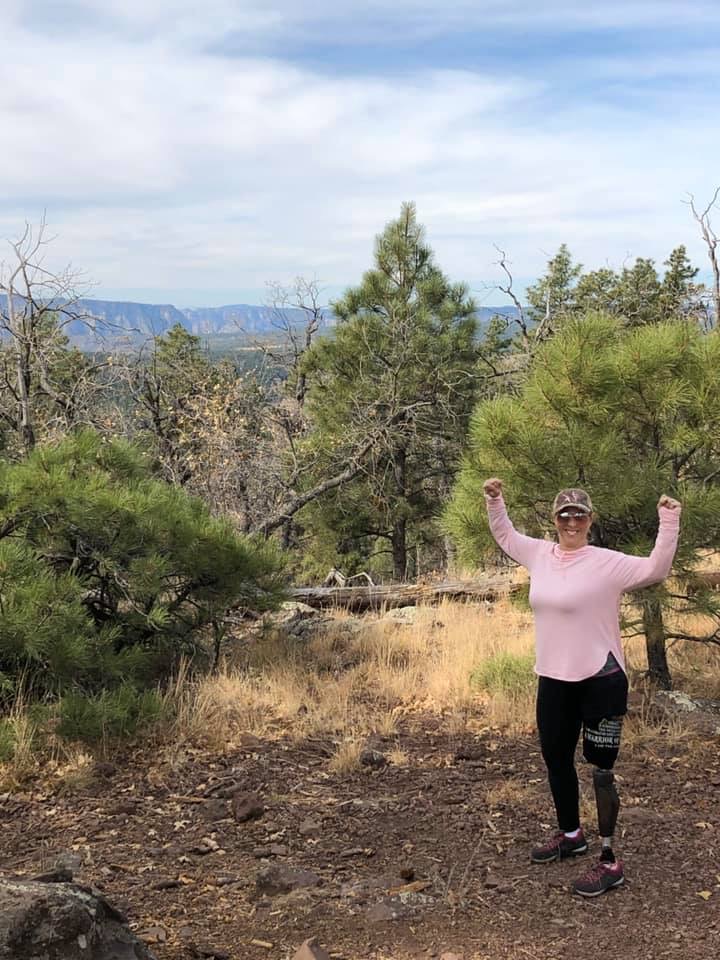 No matter what, I will rise!
This is where I needed to advocate for myself and not just say, "Oh well, we tried." That wasn't good enough for me. I needed answers and I needed this to be fixed, or at least feel better. I saw my prosthetist, then Dr. Prucz, and then over to Dr. Cummings, just trying to figure this out, gain perspective, and to see if anyone had any ideas. I would NOT rest until I had direction.
Yesterday I took my next step in helping myself, I tried a sympathetic nerve block in my L3 and….. so far, so good!!!
I needed something that didn't require another surgery and this was a good next step, and quick. If it works then I may be looking at having that nerve bundle ablated. I've been moving around for 24 hours now and not feeling that pain. This is a good sign, but I hesitate to get too excited, too soon. I will do my thing, I will beat on my leg through my high level of activities, like hiking, and really push the limits of my leg and socket. For me that's the best way to really test out what I've had done.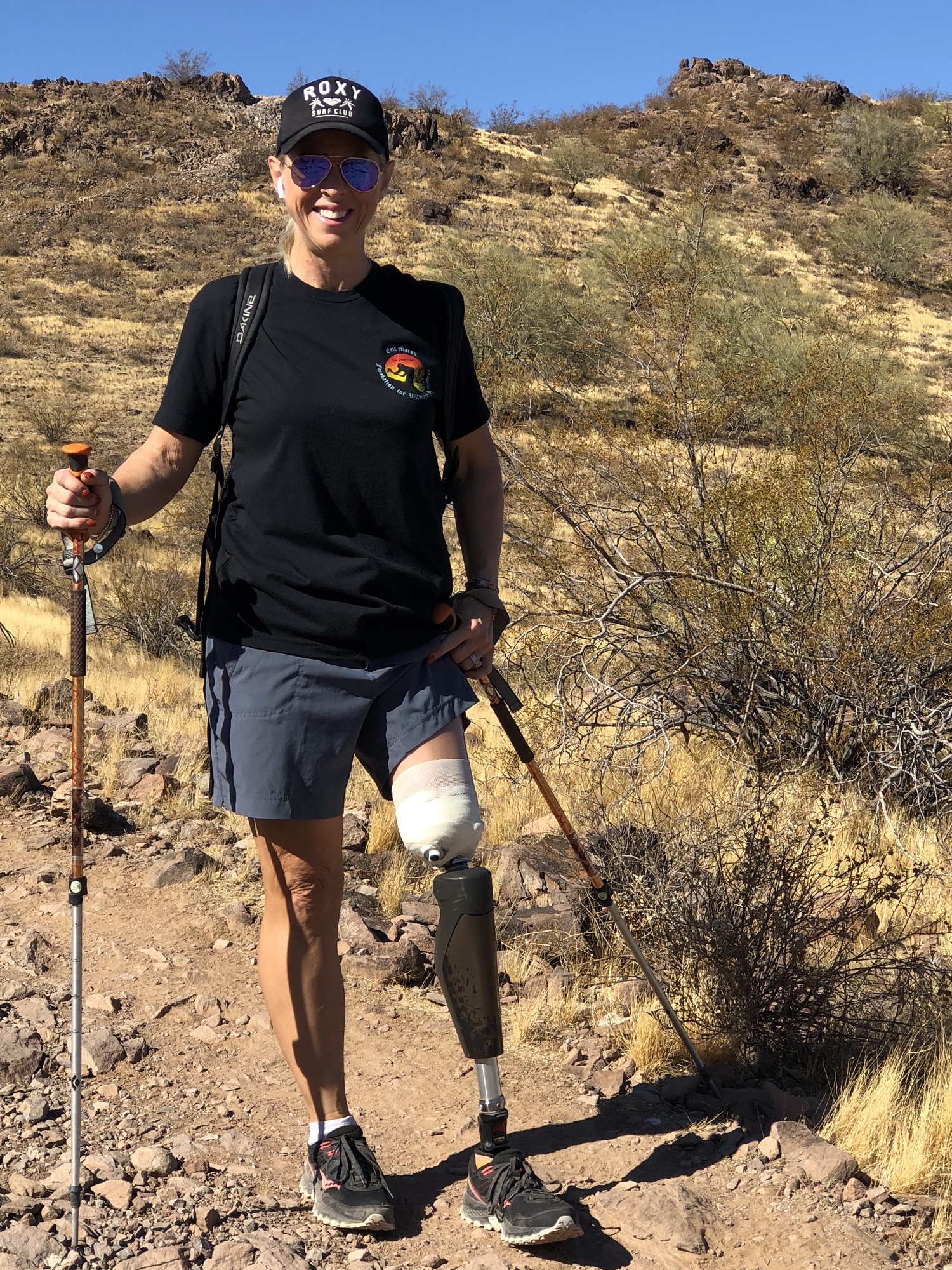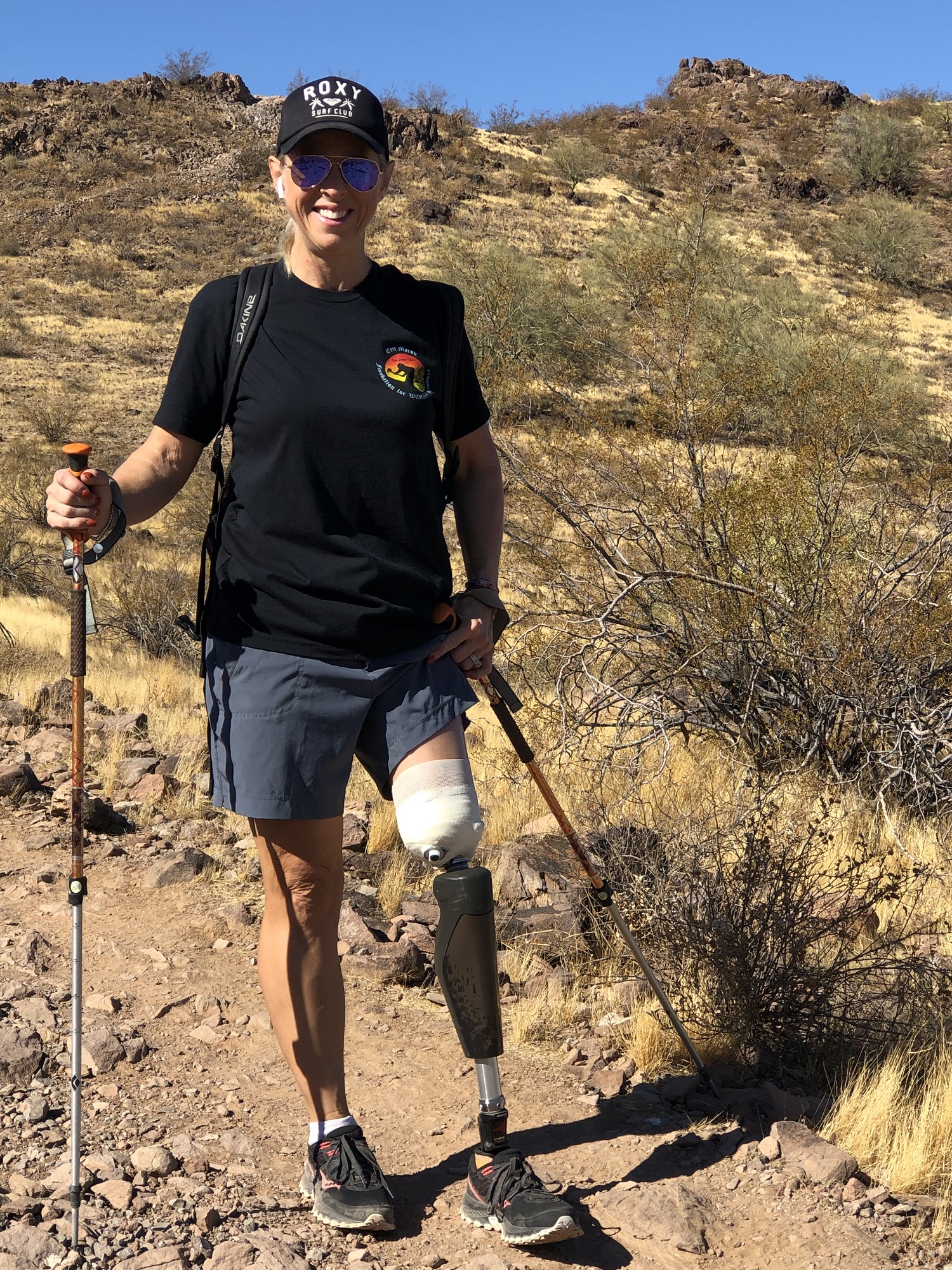 I really test my leg and socket whenever something new has been done to either of them
I hope this podcast gives you some insight to TMR surgery, if you're a candidate, and how to go about finding the right person to perform this on you. As always, I'm here for you! Send me an email or leave a comment. I'd love to chat and answer any questions you might have about what I went through. Talking to people who've been through something will help give you perspective and  maybe even curb fears you might have.


This week I want you to let go of the past, start looking to future. We cannot move forward if all we are doing is wishing we had back what we use to have. If you've lost a limb, it's gone, there's nothing you can do about it. The choice is up to you how you'll view this difference. The choice is yours on how you will pursue your future. You can have a pity party, or you can decide to set new goals, change direction from the course you use to be on BEFORE losing your limb, and rise up!
The time is now! Dream big! Set new goals.  Adapt and move on with your life. I know there will be setbacks, I know there will be moments of pain, but they do not define you. Your attitude and what you do with your circumstance DOES!  What are you going to do? I want to see you thrive! I want to see you challenge yourself! I want you to rise up and conquer, because YOU are a warrior!  Now go out and crush it!
Until next time:
Be Healthy,
Be Happy,
Be YOU!!!
Much love,
Angie