Traveling Once Again-Tips and Tricks for Traveling
Traveling Once Again-Tips and Tricks for Traveling
Podcast: Play in new window | Download (Duration: 36:57 — 38.5MB)
Subscribe: Apple Podcasts | RSS | More
…and ROMP: Helping Others Gain Freedom of Mobility One Prosthetic at a Time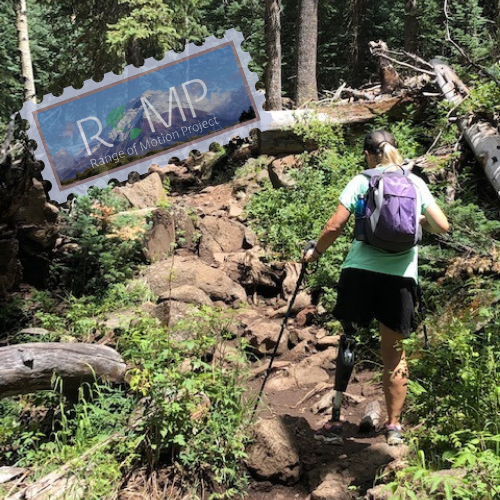 This is me, July 2020 climbing Mt. Humphreys in Flagstaff, AZ. My highest and most challenging terrain thus far.
I did this for ROMP's #We Still Climb campaign.
OK all, I am here to tell you that if you haven't heard of ROMP: Range of Motion Project Global yet you need to check them out!! Do you feel the need to give back, or help others? Do you want to get in shape for yourself but need motivation? Then this is the group for you to get involved with. ROMP is a non-profit group that helps get prosthetics to underserved communities here in the U.S. and abroad. Since their creation in 2005 they have been able to deliver 3,345 devices and visited 9, 249 patients! I became involved last year through Living With Amplitude magazine's team for the We Still Climb initiative. We raised money as a team and went out and climbed our own mountains (usually they have teams go to Cotopaxi, in Ecuador, to climb the highest glacier covered volcano there to bring awareness and raise funds-but even though a pandemic stopped that travel it didn't stop them from recreating the challenge to fit the times).
Today, I am now a team leader for the 2021 Challenge AND Mobility May.  I have an amazing team working with me to raise funds but also to log miles, anyway they can and want to, to bring awareness to the lack of mobility that some people have in the world. Everyone deserves to have the freedom that comes from mobility, and shouldn't be stopped from having that opportunity just because of where they live.
If you'd like to join my team (No, it's not too late!) or donate to my team: Romping Warriors, please click HERE
We will be charging forward to raise $2021 and log 2021 miles, as a team, by December 31, 2021.  Join us!!
This Friday I am traveling back home to Chicago!!! I can't wait. I miss my family and my husband's family, and it's been too long! However, if you're an amputee, you know that traveling can produce stress and anxiety. Trying to remember all the things you'll need, and what you MIGHT need, if case of an emergency, can make traveling hard.
Listen in as I discuss the things I bring with me, how I get through security at the airport and make everything run smoothly so I can enjoy the trip. I sometimes need to remind myself that I need to enjoy the journey not just the destination, but that can be hard when there is so much to remember to bring. Don't fret the small stuff, and know that you'll be fine no matter what.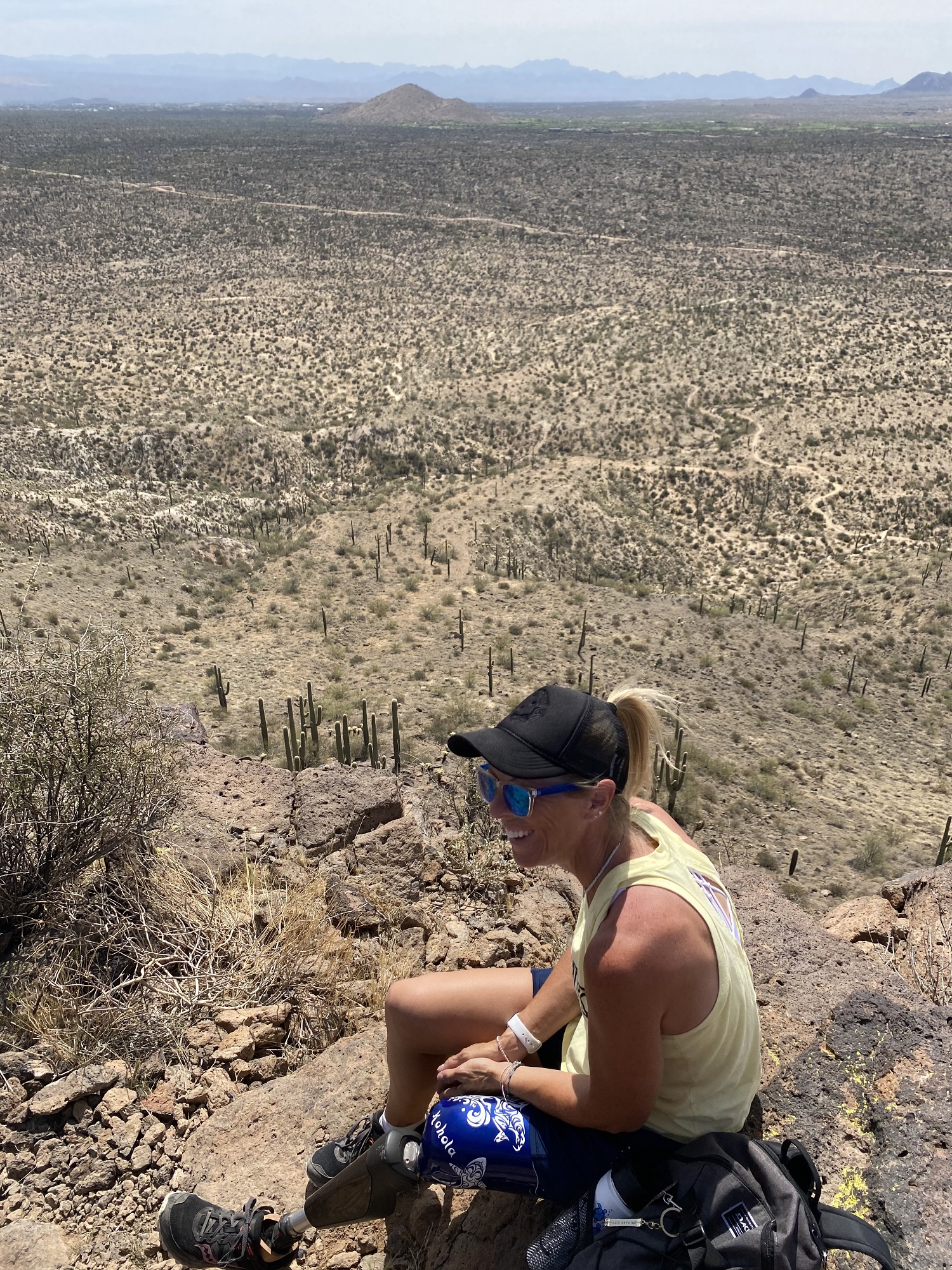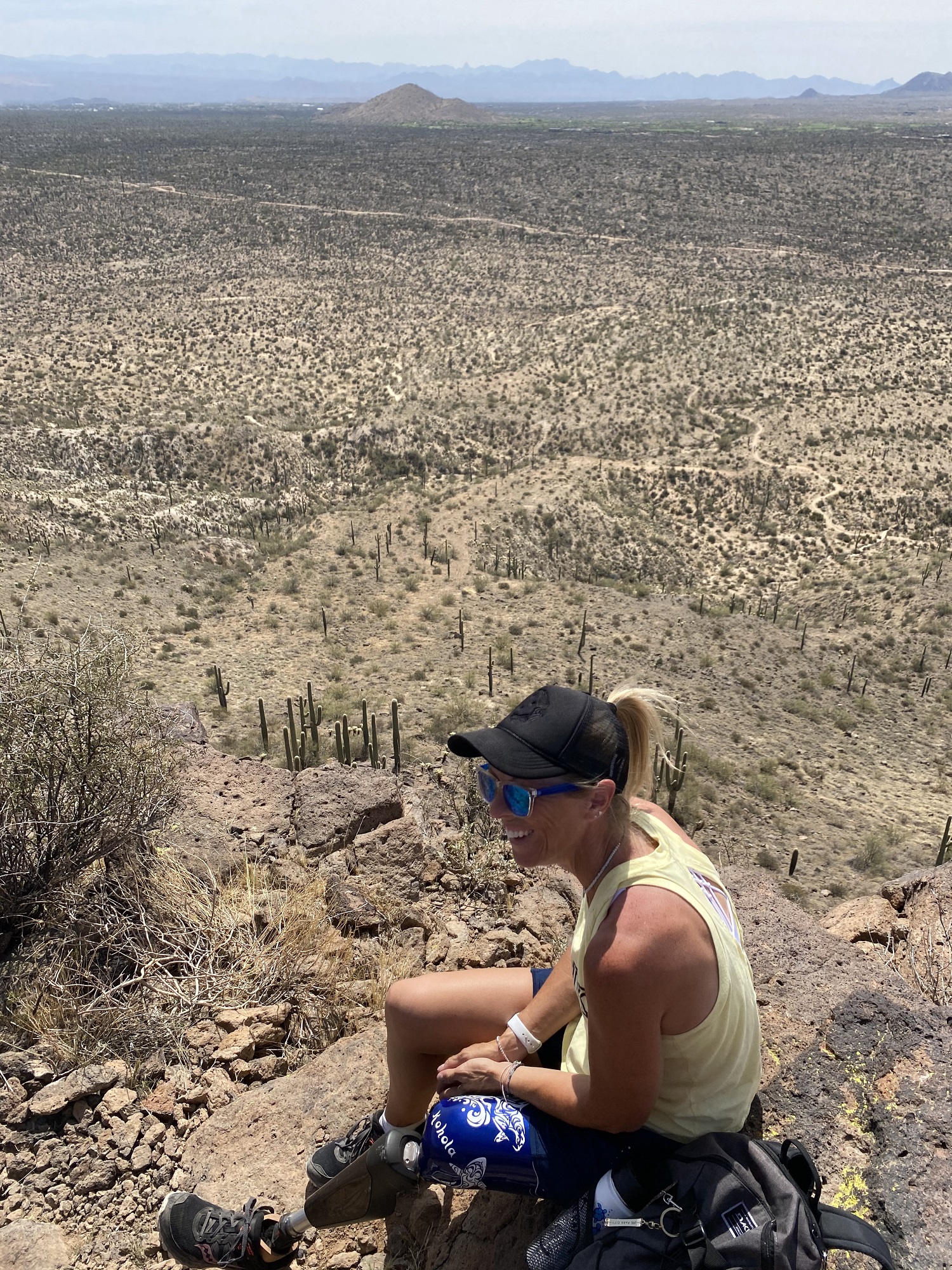 Enjoying my hike up one of our Arizona mountains. My happy place!


Today's Call to Action is a simple one:
Check out ROMP's website, Instagram and/or Facebook Page!
Range of Motion Project Global
IG: @ROMPGLOBAL
Facebook: Range of Motion Project
Get involved if you feel led. Join my team, donate. I promise you, that helping others gain their freedom of mobility and their independence will fill your bucket, making you feel great and wanting to do more. You can also take on the challenges, like joining my team, and getting out and active for yourself (which will produce endorphins-that will make you happy), and you'll be a better person for it. It's a Win-Win, in my book.
Join me! Take on a challenge! Change someone's life for the better.
Mobility is not to be taken for granted.
Mobility means freedom
Mobility means independence.
As always:
Be Healthy,
Be Happy,
Be YOU!
Much love,
Angie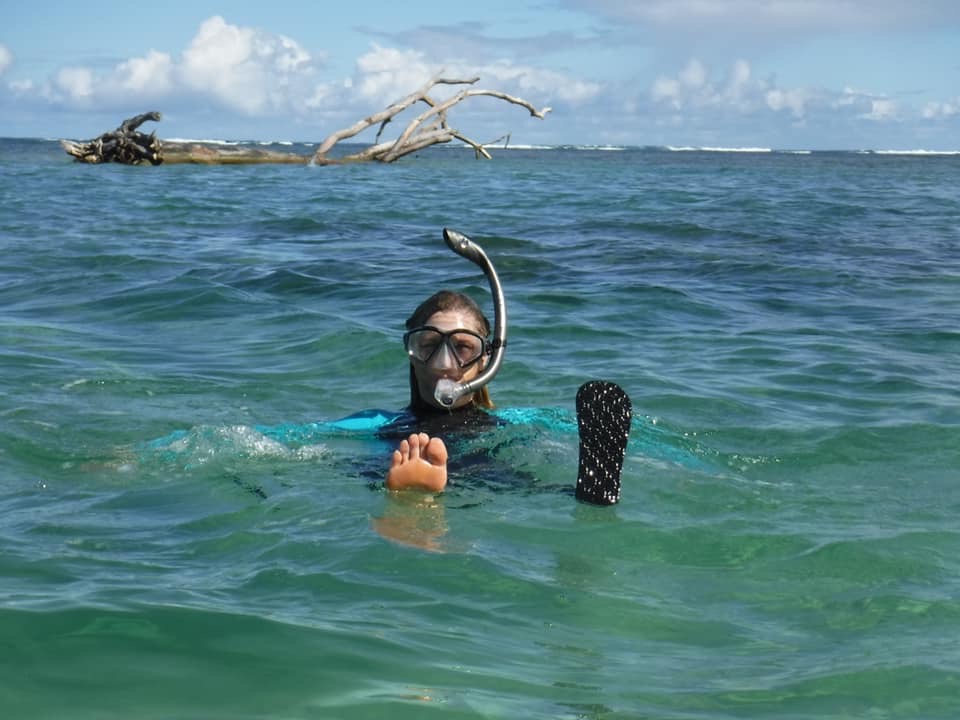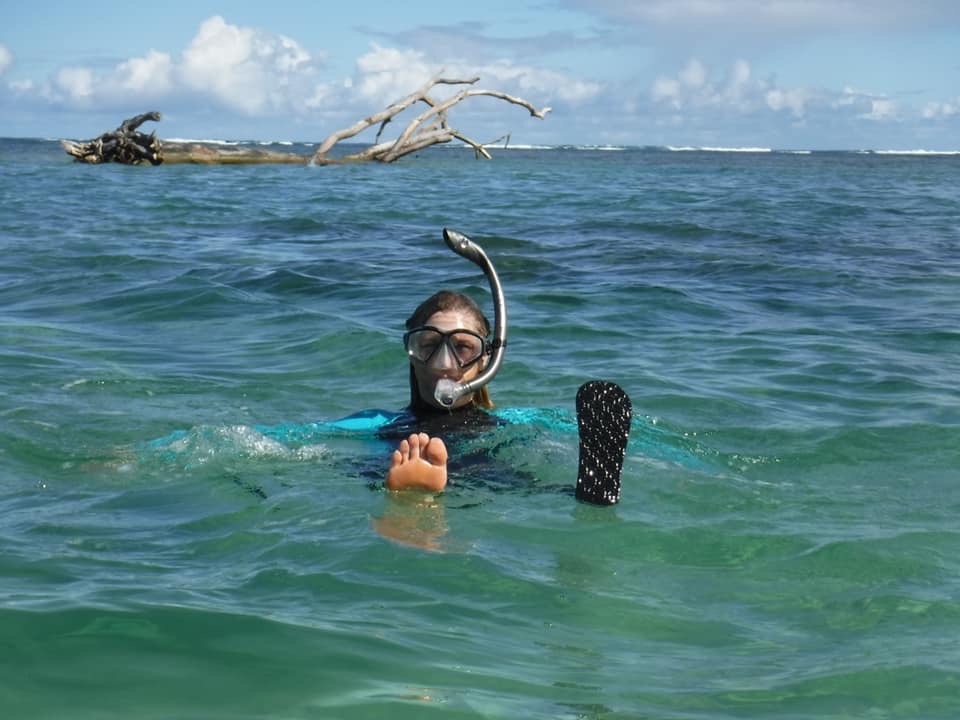 Kauai beaches and my first time snorkeling as an amputee…
..actually the first time to get in the ocean since my injury 8 years ago!!!
FREEDOM!!!