Bouncing Back With Maja and Rosie
Bouncing Back With Maja and Rosie
Podcast: Play in new window | Download (Duration: 51:46 — 34.7MB)
Subscribe: Apple Podcasts | RSS | More
A Bright Soul and A Sweet Pup
War torn and separated from family, Maja's story is a great comeback story and includes a sweet Great Dane, Rosie, who is also an amputee.
It looks to be a story of who saved who, and you'd be correct in assuming that.
As you listen in this week, you'll hear a story that begins with tragedy, suffering, separation, uncertainty, and fear. However as we delve deeper into Maja's life we will see a strong woman who has found a way to bounce back and make a new life for herself, in a new country, and with a new friend.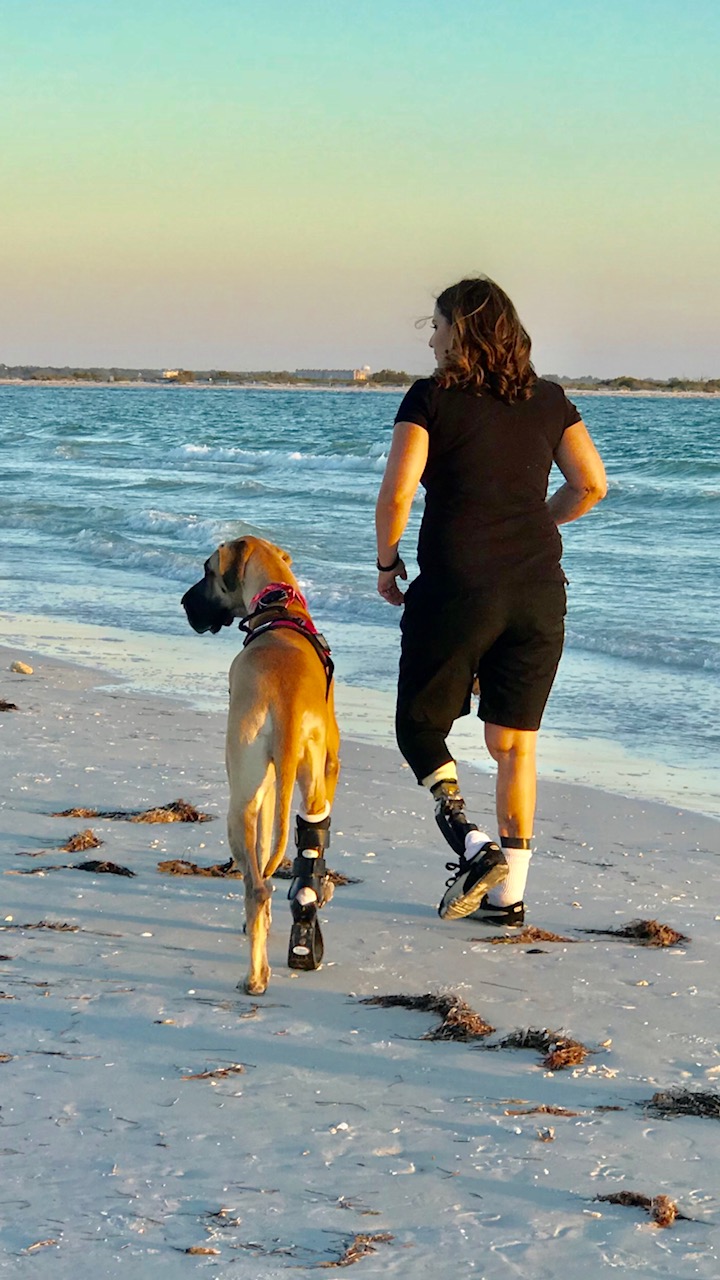 In war torn Bosnian, Maja grew up. A teenager who snuck out one evening, with friends, she found herself outside of her home when a bomb blew up right in her neighborhood and Maja lost all 5 of her friends in that moment, along with being severely injured herself.
One moment she is bleeding out being taken to a makeshift hospital, undergoing amputation- without anesthesia, the next she finds herself getting an opportunity to be taken to the US with a kind lady wanting to make a difference in a child's life…. and Maja took it, leaving her family behind and traveling to a country where she knew no one and didn't know the language.
Fast forward 15 years and night terrors and PTSD set in, enter Rosie, a Great Dane pup who lost her leg and in need of a good home.
This is a comeback story for the ages. A must listen and one to help you rise up and conquer your own situation.
When things happen to us, we have a decision to make: are we the victim or the hero of our story? We get to decide that for ourselves.
When you feel like you have had a setback in your life, realize that this setback is setting you up for a comeback. When we change our thinking we can change the outcome.
Thank you, Maja, for spending time with us, telling your story and being a positive light in this world. Your ability to see the positive and let go of the past is remarkable and a beacon of hope for all who hear your story. May you continue to find peace and healing everyday.